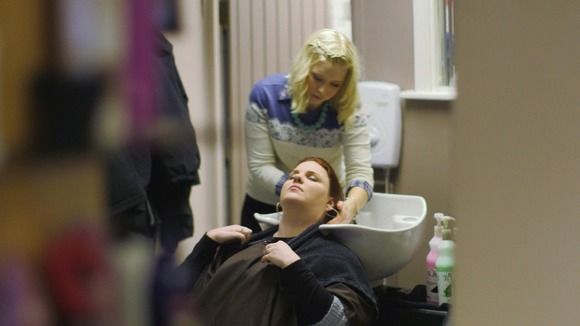 The UK is in the grip of the longest and deepest economic crisis since the 1930s. But this time round we haven't seen the high levels of unemployment many predicted – in fact, the jobless total has been falling – and Government figures out last week showed a record 30 million of us are actually in work.
ITV's Business Editor Laura Kuennsberg looks at the story behind the statistics. Whilst employment figures are up, last year it was reported that a record number of us, over eight million, are working part time, with full time permanent jobs disappearing fast. Government figures show more than three million people, the equivalent to one in ten workers, say they're under employed. Many of them have a job but want to work more hours.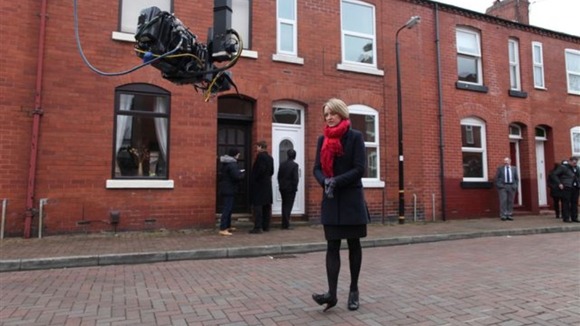 We film Gillian Fautley, mum of two as she juggles childcare and three part-time jobs in an attempt to make ends meet. Before the recession hit, husband Russell's trade as a carpenter made him the main breadwinner. Gillian stayed at home with the children while working a few hours at a florist. As work started to fall away for Russell, Gillian helped by taking on more work to keep the family afloat.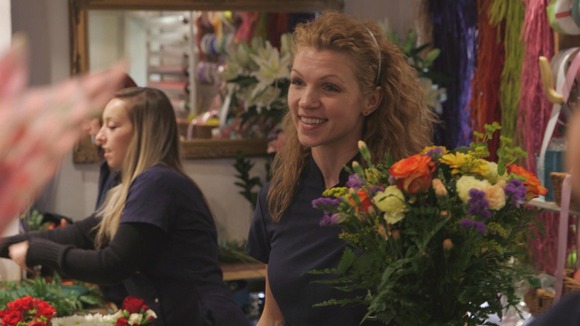 The kind of flexibility we see in working arrangements has been absolutely crucial to the business competiveness, and has continued to provide opportunities for job seekers. We think there is too many people talking our jobs market down."
– Tom Hadley, Recruitment and Employment Confederation

But, some experts say there's another side to the story particularly for lower income families – that flexibility all-too-often means fewer hours – and less pay.
I think the real picture of part time work in the UK is a much more negative one than in some other countries. It's much lower paid, and a third less well paid for women than in full time work."
– James Plunkett, Resolution Foundation

One in three bosses has cut hours over the last five years and workers have been forced to go part-time rather than lose jobs altogether. Manufacturing in the UK was hit hard five years ago - firms had to choose, cut back, cut hours or go under. Many thousands of British workers said yes to fewer days and less take home pay to save their jobs.

The Thomas Storey factory makes steel parts for specialist vehicles. But when building sites fell silent their orders dried up - they made 100 workers redundant.They asked the remaining staff to reduce their working full-time hours to part-time. A strategy that worked - three years on and the order book's full again, they've taken on more staff. And for some employees, the part-time hours have stayed in place, making it work for them.
I prefer it because I get a Friday to myself and I get a long weekend every weekend. It is a killer getting up so early. I set off from home at twenty five past five, so it is hard work, but it's worth it."
– Aaron Graham, Part-Time worker at Thomas Storey

Moving to a part-time position, for a growing number, is a positive choice. More than half a million people in senior positions choose to work less hours, so they can enjoy quality time with their families.

Marianne Fagents, a Senior Executive at London's Transport for London reduced her full-time hours to four days as week in order to spend more time with her two children and believes that her work life balance is much better now.
I think some companies have a reluctance that their executives work part time because there is a fear they are not going to be in the office every day and therefore can't do the job but with latest technology and people being contactable more readily I don't think that is the case, especially if you are an executive and you are working at a strategic level you don't necessarily need to be physically in the office every day."
– Marianne Fagents

Eleanor Smith studied zoology at University and got a first class degree followed by a masters degree. Four years of study has landed her with £28,000 of student debt. She wants to work in animal conservation but without experience it's hard to get a job. So, she's been working for the last six months as a full time intern at London Zoo, for no pay. Eleanor has had to move back home and lives with her parents. Alongside her full time unpaid post at the zoo, she works part time in a local hairdressers.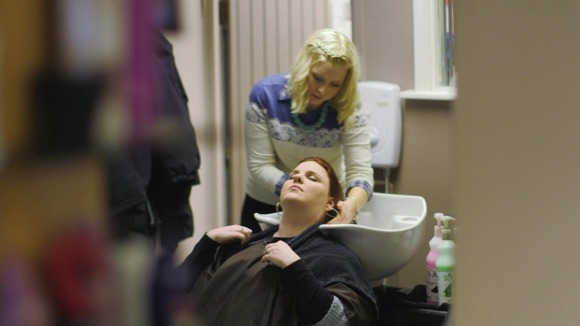 Many of her friends from university are still looking for work echoing the worrying figures of one in five graduates only finding part-time work within six months after finishing their degree, while one in ten is on the dole.
James Plunkett fears we are now seeing graduates apply for low-skilled jobs they would not have applied for in the past.
It's a penalty for them as an individual but also it's a real cost for the UK economy because we're going to be wasting the skills of these graduates who are stuck in these low paid part time positions."
– James Plunkett, Resolution Foundation

Pat-Time Britain: Tonight is on ITV at 7.30pm