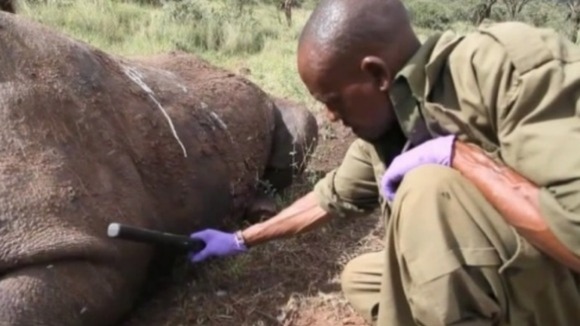 Britain is leading calls for Vietnam and China to put in place policies to reduce the roaring demand for rhino and elephant ivory in the Far East.
Last year, at least 745 rhinos were killed by poachers in Africa - an increase of 43% on the previous year. Already this year, rhinos are being killed at a rate of one every 11 hours.
From Sunday onwards, signatories of CITES - the international group governing the trade of endangered species - will attempt to bring pressure on countries where demand is rife - namely Vietnam and China.
ITV News has seen direct evidence of rhino horn being traded in Vietnam, where it is valued as an ornamental as well as medicinal good.
Stuart Chapman, conservation director for WWF Greater Mekong, says the Vietnamese government needs to start enforcing laws that prohibit the trade in rhino horn:
But the problem runs deeper than that: In order to stem the rampant demand for ivory on the black market, Chapman believes the government needs to debunk some of the myths about rhino horn in traditional medicine.
There is an urban myth in Vietnam about a politician who recovered from cancer by ingesting powdered rhino horn. Although the facts of the story are sketchy, and there is no clinical evidence to suggest it works, the tale has contributed to rhino horn becoming more valuable than gold.
Watch China Correspondent Angus Walker's report on Vietnam's black market here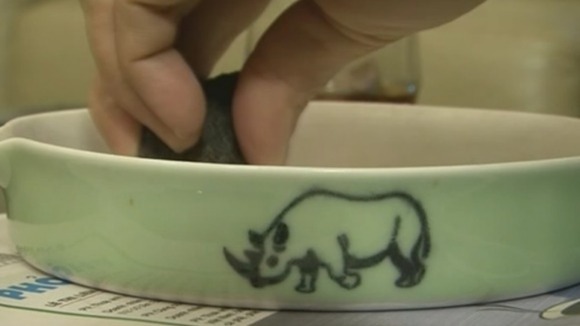 On Sunday, the Cites Standing Committee, which is chaired by Britain, will offer the Vietnamese government a strategy to help change the public perception of rhino horn.
Britain's wildlife minister Richard Benyon has said he believes cooperation by Chinese and Vietnamese authorities is vital to stopping poaching in Africa.
Where there is a culture of giving gifts, such as the ivory stamps which are part of old Chinese culture, they need to understand the impact this is having thousands of miles away.

And in Vietnam, it requires changing a culture where people are giving each other small amounts of rhino horn as a present.

It is seen as being a miracle cure for certain serious illnesses but we know it has no more healing properties than our fingernails – it is the same material, keratin.
– richard benyon, uk wildlife minister

Read: Huge haul exposes cruelty of international ivory trade