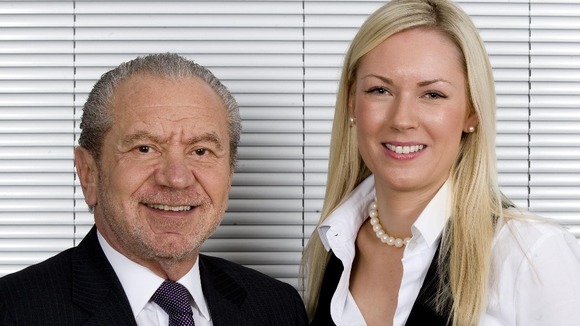 A winner of the television show The Apprentice said she was just an "overpaid lackey" in the £100,000-a-year job she was given by Lord Sugar, an employment tribunal heard.
Stella English, who beat 15 other contestants in the 2010 BBC series, is claiming constructive dismissal against the business mogul.
Ms English was given a role at Viglen, where she supplied IT equipment to academy schools, and told the tribunal she had no choice but to resign after Lord Sugar told her that he would not be renewing her contract.
He said he basically wasn't going to be renewing my contract. That was the bombshell that I wasn't really expecting at all.

Until that moment I had believed that I was doing a good job. I thought that he would be happy that I wasn't hassling him.

I just really could not believe what he was saying. I was in absolute shock.

I'd given two years of my life to be told by somebody that 'I don't give a s***'. All the effort that I'd put in - to be told this was so unnecessary.
– Stella English

The television show winner said she did not feel like the business mogul's "apprentice" and added that she only saw him five times during her 13-month employment.

She claimed that colleagues "ostracised" her, she was not taken seriously and that she had no real role at Viglen.

Ms English said she told Lord Sugar:
I have tried so hard for so long and it's not working. I'm an overpaid lackey at Viglen.

My pride would not allow me to continue doing it.
– Stella English

She added that her employment was a "sham" and that she was relegated to carrying out basic administrative tasks.

Ms English claimed that "no specific duties" were allocated to her and that she was "provided with a desk and phone but that was pretty much it."
The career-enhancing opportunities that The Apprentice position had been sold as simply failed to materialise.
– Stella English

Ms English said she phoned Lord Sugar in May 2011 and asked if she could meet him but "he made it abundantly clear that he didn't want to see me."

The 2010 Apprentice winner, who previously worked at a Japanese bank, beat Chris Bates in the series six final.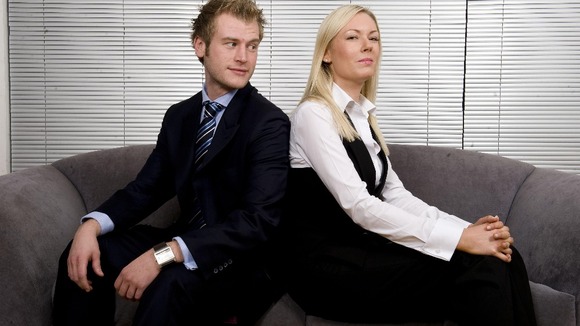 Lord Sugar, who attended the East London Employment Tribunal Service, sniggered when clips were played of the TV show, in which he was described as "Britain's most belligerent boss".
The tribunal was adjourned to 10am tomorrow when Ms English will continue to be cross examined.