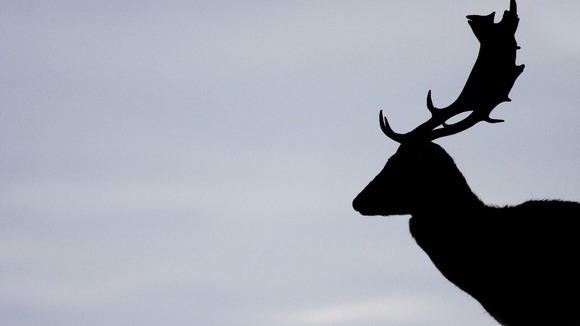 Scientists are calling for a massive deer cull to keep the growing population at its current level. Today there are more deer in the UK than at any time since the Ice Age.
New research published in the Journal of Wildlife Management, shows that only by killing 50% to 60% of deer can their numbers be kept under reasonable control.
With the total deer numbers conservatively estimated at about 1.5 million, it could result in more than 750,000 animals being shot every year.
Deer strip woodland of wild flowers, brambles and shrubs, and disturb the ecology to the point that native birds are lost. The fact that nightingales are now so rare is largely blamed on deer.
They are also said to be having a devastating effect on woodland and crops across the countryside, as well as causing road accidents and threatening a danger to public safety in urban areas.
Each year more than 14,000 vehicles are severely damaged and about 450 people injured or killed on British roads as a result of collisions with deer.
Dr Paul Dolman from the University of East Anglia said that existing management structures were not working, and culling is required:
Deer populations are going through the roof. We're calling for a very large increase in the magnitude of deer culling.

I don't think it's realistic to have wolves and brown bears in rural England.In the absence of natural predators, the only way to manage them is to shoot them.
Dr Dolman said culling would have to be carefully regulated and only carried out by trained stalkers but that families across the UK could feel the benefit as it would result in a welcome supply of fresh, healthy meat.
We're talking about putting venison steaks on your family table or eating venison at gastropubs. If we shifted part of our diet to deer it wouldn't be a bad thing.
Britain has a total of six deer species. Roe deer and red deer are the only two species native to the UK. Four others have been introduced from abroad since Norman times.