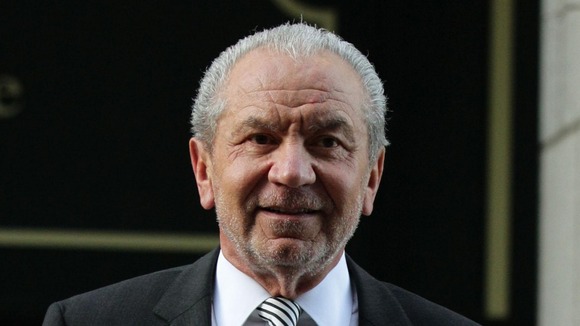 Millionaire businessman Lord Alan Sugar today accused a former winner of his hit TV series The Apprentice of openly lying in an attempt to extort money from him.
Stella English, from Whitstable in Kent, was hired by Lord Sugar in the 2010 series of The Apprentice. Her prize was a £100,000 position in the peer's IT firm Viglen.
But in May 2011, Ms English resigned complaining that her role there was that of an "overpaid lackey", something her former boss strongly denied.
I'm not going to succumb to tantamount to blackmail really, to pay your client lots of money, with her solicitor hearing my name and seeing pound signs, hearing 'kerching' signs coming up.
– Lord Sugar

ITV News Correspondent Sejal Karia reports from the tribunal:

Read: The Apprentice winner Stella English claims she was an 'overpaid lackey'

In her evidence yesterday, Ms English said she felt pressurised into taking up a new position at Lord Sugar's internet set-top box company You View.

Lord Sugar said today he was trying to help her out as she had complained of being "desperate for money".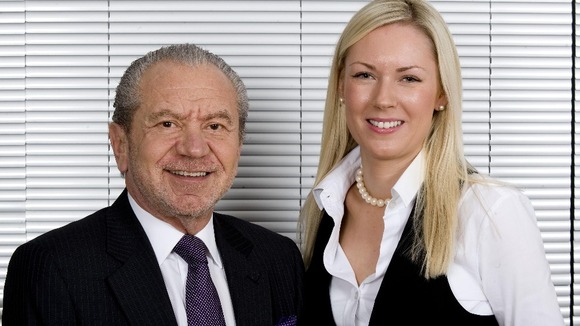 He dismissed Ms English's allegation that she had been pressurised into taking the You View job as "total garbage" and her claim that she was ostracised by colleagues at Viglen as "a figment of her imagination".
It's nonsense, absolute nonsense ... I've sat here and listened to her over the past two days and there is no other way to describe what she has said than as blunt lies.
– Lord Sugar

The hearing, listed to last for seven days, was adjourned until 9.30am on Friday.

Read: Sugar: 'I was going to try to be generous to your client'