Crufts crown a Petit Basset Griffon Vendeen named Jilly top dog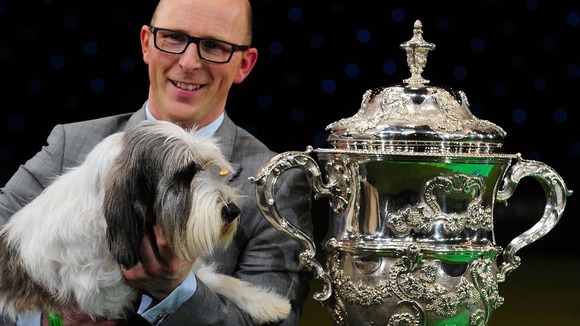 A Petit Basset Griffon Vendeen called Jilly has been crowned Best in Show at Crufts.
Jilly, owned by Sara and Gavin Robertson from Wallingford in Oxfordshire, beat more than 20,000 dogs over the four-day competition to take the coveted title.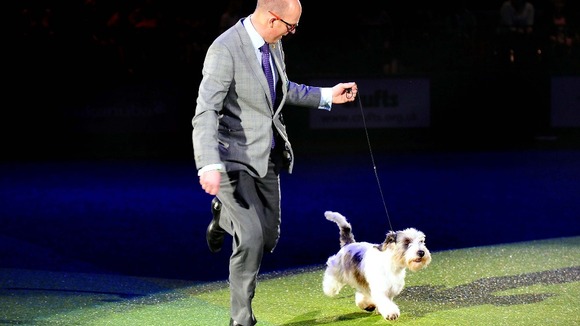 The canine was one of seven dogs competing in the arena for Best in Show at the NEC at Birmingham this evening, each having been awarded Best of Breed and the Best in Group in previous rounds.
Four-year-old Jilly was awarded the first place rosette after being assessed by a Kennel-club approved judge.
Mr Robertson said:
I'm completely floating on air. It's just a wonderful, wonderful feeling. I didn't think I'd actually ever be sat next to this trophy so yes fantastic.

I can't express it. I've thought about this since I was a little boy.

I've come to this show since I was a little boy and every year I've watched and thought I'd love to be in that place and that position. To finally be here, well, it doesn't feel real.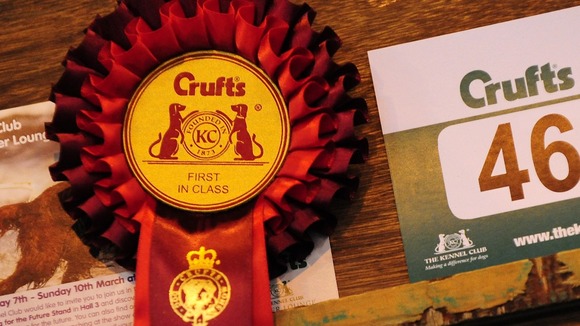 The reserve Best in Show title went to a three-year-old Labrador Retriever called Romeo from Cesara in Italy owned by Franco Barberi.
Haatchi, an Anatolian Shepherd Dog, won first place in the Friends for Life award. The three-legged stray dog, from Basingstoke in Hampshire, had to have a severely damaged leg and tail amputated after being deliberately tied to a railway line and struck by a train.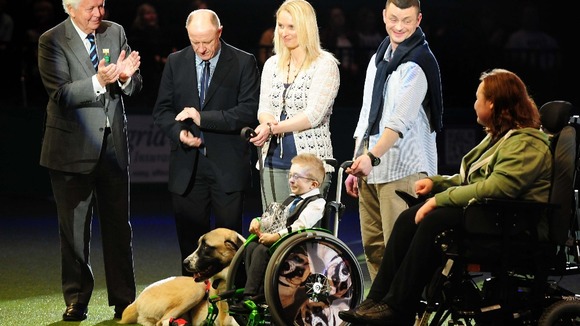 Just a month after his near death experience, he was adopted by the family of Owen Howkins. Owen has a rare genetic condition called Schwartz-Jampel Syndrome, which causes his muscles to be permanently tense.
Haatchi was up against four other dogs for the title of Friends for Life, all selected for their outstanding bravery and devotion to their owners.