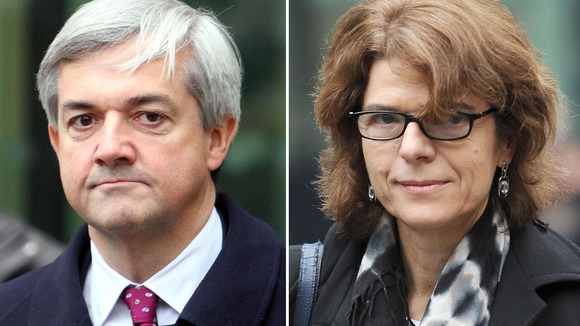 Former Cabinet minister Chris Huhne and his ex-wife Vicky Pryce have both been jailed for eight months over the speeding points scandal.
The pair were handed their sentences at Southwark Crown Court for perverting the course of justice in 2003 when Pryce, 60, took speeding points for Huhne, 58.
ITV News Political Correspondent Romilly Weeks reports:
The disgraced former energy secretary, who became the first former Cabinet minister since Jonathan Aitken to be sent to prison, remained motionless as the judge delivered his sentence, saying Huhne had lied "again and again."
Pryce also showed no emotion as Mr Justice Sweeney said she had a "controlling, manipulative and devious side."
To the extent that anything good has come out of this whole process, it is that now, finally, you have both been brought to justice for your joint offence. Any element of tragedy is entirely your own fault.
– Mr Justice Sweeney

The former couple sat near each other in the dock as their sentences were handed down, with the judge telling Huhne he was more culpable for the offence.
You have fallen from a great height albeit that that is only modest mitigation given that it is a height that you would never have achieved if you had not hidden your commission of such a serious offence in the first place.
– Mr Justice Sweeney

Deputy Prime Minister Nick Clegg's spokesman said the whole scandal and today's sentencing was "a personal tragedy for Chris, Vicky and their families."

He added: "After their sentences are served, Nick hopes that they will both be given the time and space to rebuild their lives."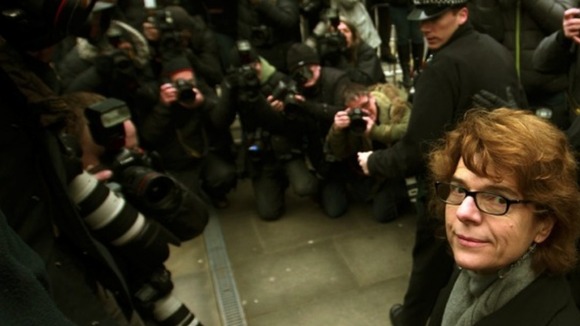 The Prime Minister, who was speaking at 10 Downing Street, said Huhne's sentence should serve as a reminder.
It's a reminder that no one, however high and mighty, is out of the reach of the justice system.
– David Cameron

The former Cabinet minister said "sorry" for his speeding points lies in interviews he gave to The Guardian and Channel 4 News hours before he was sentenced.
I am sorry. I want to say that to family, to friends, to constituents and to colleagues, and more broadly to everybody who cares passionately about the causes I care about, including saving the planet for our children and our grandchildren.
– Chris Huhne

And he admitted to Channel 4 News:
I certainly lied and lied again, and part of it was about saving my career but it was also partly to try and avoid the consequences for my family.
– Chris Huhne

Both custodial sentences start immediately, with Huhne expected to be sent to Wandsworth Prison and Pryce to Holloway Prison.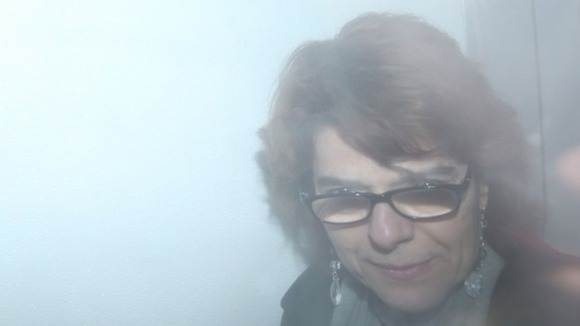 Speaking outside Southwark Crown Court, Assistant Chief Constable Gary Beautridge, head of the Kent and Essex Serious Crime Directorate which investigated Huhne and Pryce, said:
Perverting the course of justice is a very serious criminal offence and I think that has been reflected this afternoon in the sentences handed out to Mr Huhne and Miss Pryce.

I think this case acts as a very timely reminder for all those people who may be facing a driving ban and are thinking of passing their points on to others.

It is not only unlawful but as you can see from today's events it leads to life-changing consequences.
– Assistant Chief Constable Gary Beautridge

The offence dates back to a decade ago tomorrow, when Huhne's black BMW was caught speeding on the way back from Stansted Airport as the then-MEP travelled home from Strasbourg.

With nine points on his licence, he avoided a ban by asking Pryce to take the speeding points.

The scandal became public in May 2011, nearly a year after Huhne left Pryce for current partner Carina Trimingham, as his ex-wife started a press campaign to "nail" him in revenge.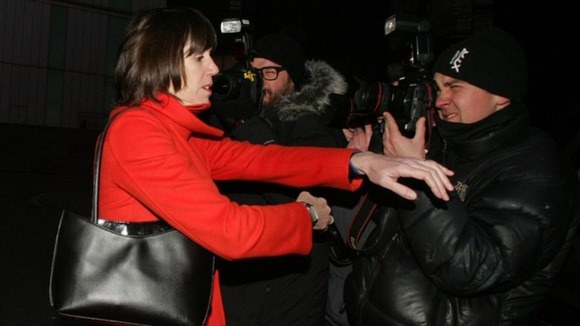 The former couple were charged with perverting the course of justice last February, forcing Huhne to resign as energy secretary.
The ex-Eastleigh MP embarked on lengthy legal attempts to have the case dismissed but when they failed, he pleaded guilty on the first day of the trial.