Ivory worth £1.3m discovered for sale in Europe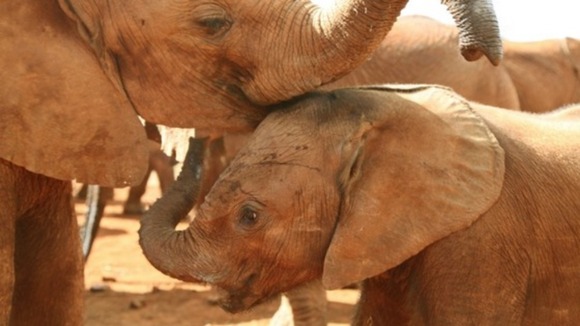 Hundreds of ivory items worth almost £1.3 million have been discovered for sale online in Europe over a period of just two weeks, Interpol has revealed.
Analysis of 660 advertisements on 61 internet auction sites across nine European countries suggests they represent 4,500 kilograms of ivory.
Of the items discovered for sale on online auction sites in Europe by Interpol:
More than 41% were statues, including Japanese ornaments and African carvings
9% were items of jewellery
7% were carved and raw tusks
The international trade in ivory is banned, but some items such as 'antique' ivory traded within the EU are subject to less strict regulations.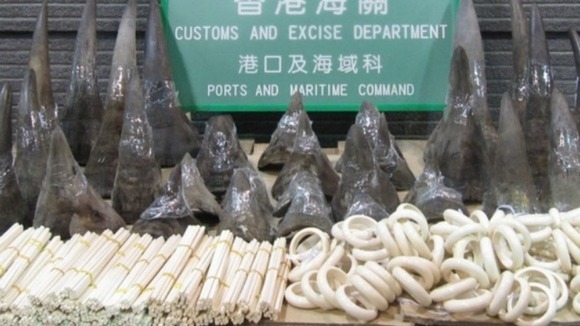 But with few obligations on sellers to prove their ivory is legal, the report by the world police body called for the introduction of legislation to deal specifically with internet sales and strong collaboration with customs to investigate and prevent illegal online trade.
The 'project web' investigation, backed by the International Fund for Animal Welfare (Ifaw) comes as countries meet in Bangkok, Thailand, to discuss the international trade in endangered species such as elephants, rhinos and sharks.
Wildlife charity WWF has criticised governments at the meeting of the Convention on International Trade in Endangered Species (Cites) for failing to impose trade sanctions on countries which have repeatedly failed to tackle the illegal trade in ivory.
Read: Summit in Thailand focuses on how to save endangered species
WWF said up to 30,000 elephants were being poached a year to feed the illegal ivory trade.
Whether in the real or virtual world, the illegal ivory trade poses one of the biggest threats to elephants in the wild, and law enforcement efforts need to be both off and online if we are to effectively tackle this crime.
– Manager of Interpol's environmental crime programme David Higgins.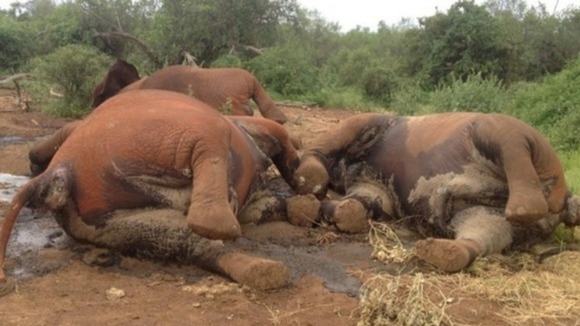 Tania McCrea-Steele, Ifaw senior prosecutions officer, said: "This international investigation into the online trade in ivory is the first of its kind and shows that law enforcers will work together to catch those seeking to profit from trading illegally in ivory."Tens of thousands of elephants are being killed each year for their ivory, and it is essential that police and customs step up their fight against illegal online ivory sales both in Europe and around the world."
UK leads calls to stem demand for rhino horn in Vietnam
As a result of the surveillance by 'Project Web', six national and three international investigations were launched in cases where the ivory was described as "new" or traded from abroad.
Read: Huge haul exposes cruelty of international ivory trade