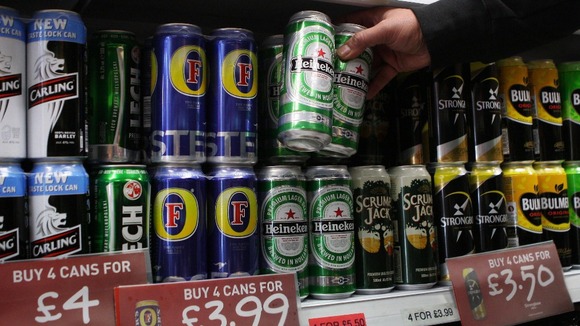 Prime Minister David Cameron pledged today to stop cheap booze being sold in supermarkets but failed to commit to a minimum unit price on alcohol.
Mr Cameron has been urged to end speculation that the Government is poised to abandon plans for the minimum pricing of alcohol.
Today he stopped short of saying ministers would introduce a base price on cheap booze.
There is a problem with deeply discounted alcohol in supermarkets and other stores and I am absolutely determined that we will deal with this.

We have published proposals. We are looking at the consultation and the results to those proposals but, be in no doubt, we have got to deal with the problem of having 20p or 25p cans of lager available in supermarkets. It's got to change.
– David Cameron

ITV News' Political Correspondent Alex Forrest reports:

His comments came in Prime Minister's Questions after Tory former GP Dr Sarah Wollaston (Totnes), who has campaigned for a minimum price to be introduced, asked him about the Government's plans.
When alcohol is too cheap, more people die. I know you want to reduce avoidable, early mortality and cut violent crime.

Will you meet with me for you to understand the evidence base behind minimum pricing and how abandoning this policy would critically undermine future efforts of those who want to do something about it?
Mr Cameron said he would be prepared to meet with Dr Wollaston to discuss the Government's plans.
A consultation document last year floated a base price of 45p per unit in England and Wales but the Government has yet to release its conclusions.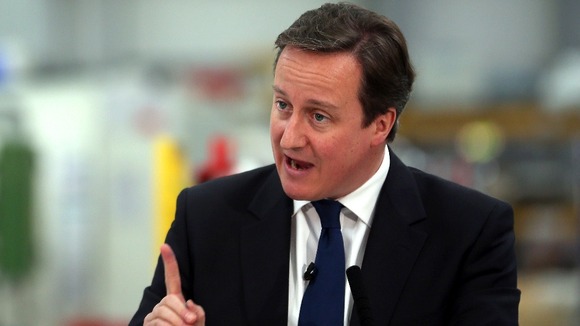 Mr Cameron had thrown his weight behind the policy but a number of Cabinet ministers, including Home Secretary Theresa May, have made clear they harbour doubts.
Speculation has been growing for some weeks that the proposals will be shelved amid criticism that it will unfairly punish responsible drinkers on low incomes.