ITV royal documentary to show the Queen at work
It was one of the most momentous years of her reign, filmed, photographed and written about. And an ITV documentary tonight will paint an even more in-depth picture of Queen Elizabeth in her Diamond Jubilee year.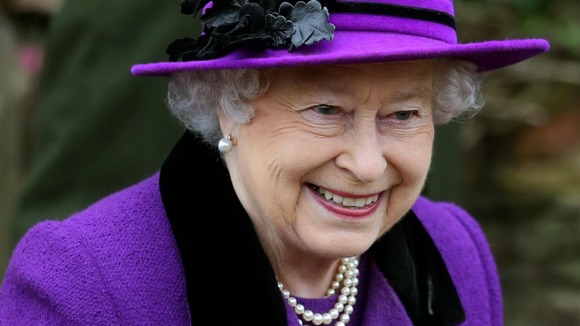 It is the first feature-length royal documentary in more than 20 years. 'Our Queen' features unique access during 2012 to members of the royal family, to staff - some talking for the first time - to Prime Ministers and to her residences.
Speaking about his weekly meeting with the monarch, Prime Minister David Cameron said he found them "therapeutic" but added that the Queen asks "some pretty good questions" every Wednesday evening:
There's a very therapeutic side to it, because as you explain the particular problem that the Government has, or a particular challenge the country's facing, sometimes you find it is all becoming clearer as you explain it to this one incredibly experienced person, 'cos you're always very conscious that you know, I, I'm her 12th prime minister. She's been listening to this stuff for 60 years... You get some pretty good questions which you, you need to think of some good answers to.
– David Cameron
Made by producer-director Michael Waldman and royal author and writer Robert Hardman, the documentary follows the Jubilee from the inside
It explores the modern monarchy, delivering an insight into the way one of the world's most famous women leads the royal house, how she balances tradition with modernisation, and how her level of public affection is maintained amid the ever-changing political and social landscape of her reign
Filmed throughout the last year, this observational two-hour documentary is a study of leadership, judgment and character, set against the pageantry of the Diamond Jubilee year, which sets out to provide a close perspective of the Queen and what she means to Britain and the world
'Our Queen' will be broadcast at 8pm on ITV tonight.