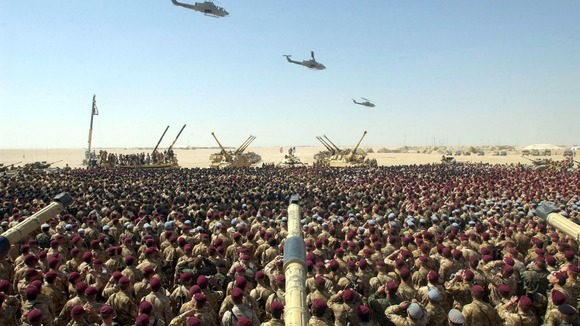 Lives lost
Since the start of Operation Iraqi Freedom on the 19 March 2003, there have been the following deaths in Iraq.
US (Military and Dept of Defence civilians)
There have been a total of 4,488 US lives lost. This includes 4,422 until the end of the formal combat mission on 31 August 2010 and an additional 66 since under Operation New Dawn.
Source: US Department of Defense
UK
There have been a total of 179 servicemen and woman lost, 136 were killed in action.
Source: Ministry of Defence
Iraqi civilian deaths
There are many conflicting estimates for the death toll of civilians.
According to the organisation, Iraq Body Count - who collect figures by cross-checking media reports and public records - to date between 111,682 and 122,089 civilians have been killed.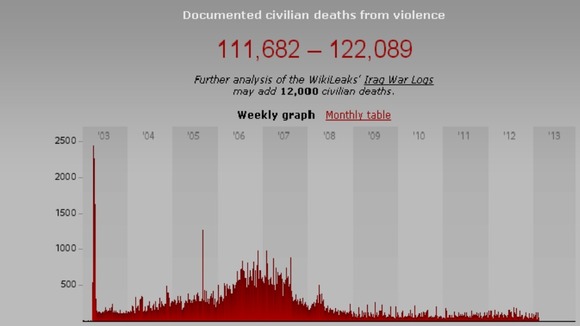 In 2006, a Lancet study estimated that there had been in excess of 654,000 deaths as a consequence of the war.
Source: Iraq Body Count and The Lancet Journal
Cost of the Iraq War
UK spent £9.24bn, which includes £577m in aid - Source: Whitehall
US spent almost $802bn up until 2011
Source: Congressional Research Service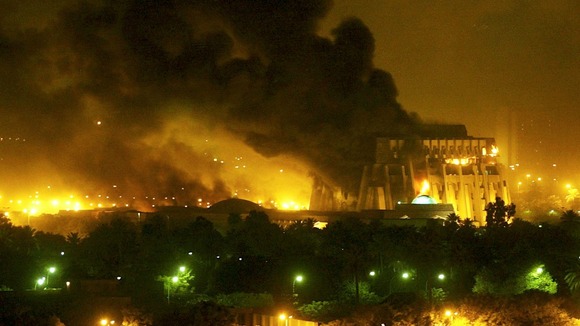 Refugees and displacement
It is estimated that following the invasion in 2003, 2 million Iraq refugees fled to Jordan, Syria and other neighbouring states. Approximately 2.7 million Iraqis were displaced in Iraq itself.
Source: Congressional Research Service
It is estimated that 427,000 internally displaced persons and 79,000 refugees returned to their areas of origin between January 2008 and July 2010.
Source: The United Nations High Commissioner for Refugees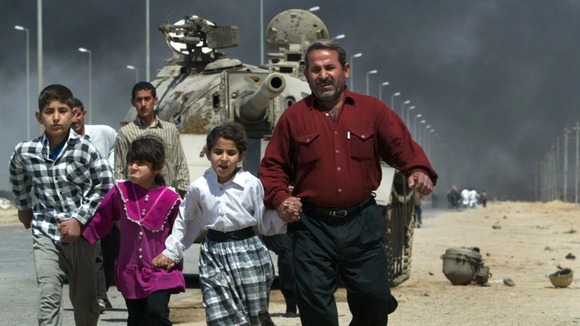 Life expectancy in Iraq
Life expectancy at birth in 2003 - 69.5
Life expectancy at birth in 2009 - 68.5
Source: World Bank
Gross Domestic Product
Iraq GDP in 2002 - $18.97 billion
Iraq GDP in 2011 - $115.4 billion
Source: World Bank
Water and Sanitation
The availability of water for agriculture, industry and household supplies is a major issue for Iraq.
The supply of water is often interrupted and of poor quality due to infrastructure problems.
The country also faces considerable challenges in sanitation.Just 26% of the population is covered by the public sewage network, dropping to 2% in rural areas.
Source: United Nations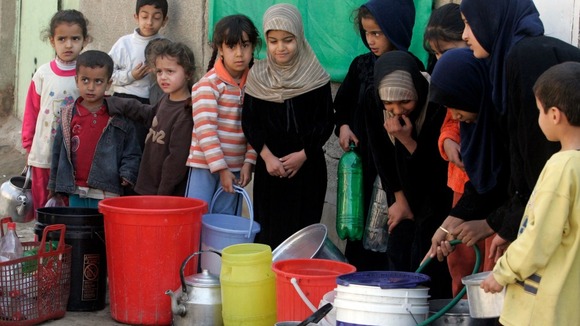 Electricity
According to Iraq's Ministry of Electricity, just 8,000 of the 13-15,000 mega-watts of power required to meet Iraqi needs is being generated today.
On average, the public network is only able to supply eight hours of power to households per day.
Public approval of the electricity supply has never risen above 39% since 2003..
Source: United Nations