The Disasters Emergency Committee (DEC) has announced that it will launch an appeal tomorrow for people affected by the conflict in Syria.
The announcement follows what the Committee calls, "a dramatic deterioration in the humanitarian situation since the beginning of the year."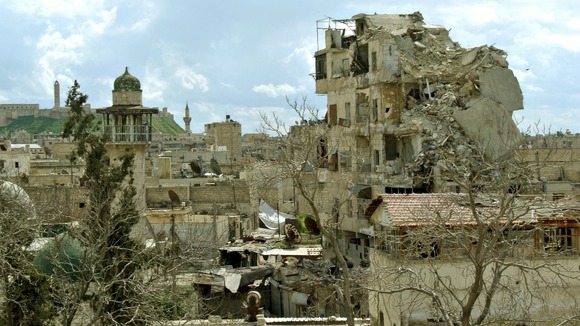 The DEC said that the majority of its members were already supporting work inside Syria but most could not talk in any detail about their activities without putting their work and workers at risk. Despite these efforts huge and urgent unmet needs remain.
DEC member agencies are also providing help to some of the more than one million refugees who have fled to neighbouring countries.
By coming together under the banner of the DEC we can reveal a little more about the extent of the aid effort inside Syria. There is still however much we cannot say about the work of most individual agencies. We want to be as open as possible but that has to be balanced against ensuring this vital work can continue and keeping those delivering aid safe.
Despite the efforts of our member agencies and others there are huge and urgent unmet needs, both in Syria and the surrounding countries. In Syria, the greatest challenge to meeting those needs remains the barriers to delivering aid which are faced by impartial humanitarian agencies such as our members. The lack of funds are also a critical constraint though - both for work in Syria and the surrounding countries.
– Saleh Saeed, DEC Chief Executive

To make a donation to the DEC Syria Crisis Appeal visit http://www.dec.org.uk, call the 24 hour hotline on 0370 60 60 900, donate over the counter at any high street bank or post office, or send a cheque.

You can also donate £5 by texting the word SUPPORT to 70000.

Stay up to date with developments in Syria, the emergency response and the fundraising efforts with the DEC on twitter: @decappeal or on Facebook.