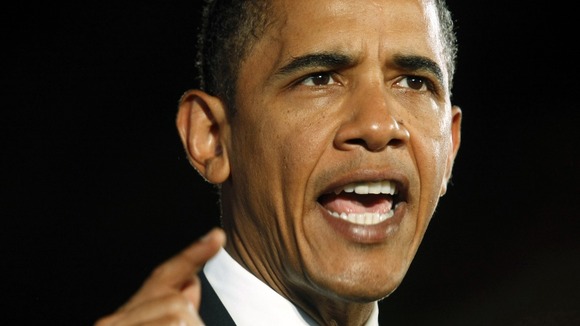 US President Barack Obama has said the Syrian President Bashar al-Assad would be held accountable if chemical weapons had been used in his country.
Obama, on a three-day visit to Israel, said the US was still investigating whether the weapons had been used.
ITV News Middle East Correspondent John May reports:
Speaking at a joint news conference in Jerusalem with Israeli Prime Minister Benjamin Netanyahu, he said:
We have been clear that the use of chemical weapons against the Syrian people would be a serious and tragic mistake.
The Assad regime must understand that they will be held accountable for the use of chemical weapons or their transfer to terrorists.
– Barack Obama

Earlier, Obama, who arrived in Tel Aviv today to start a three-day tour, said the US has an "unwavering commitment" to Israel's security.

Obama's day got off to a sticky start as his car, famed for its apparent robustness, broke down after a driver reportedly filled the famous vehicle with diesel instead of petrol.