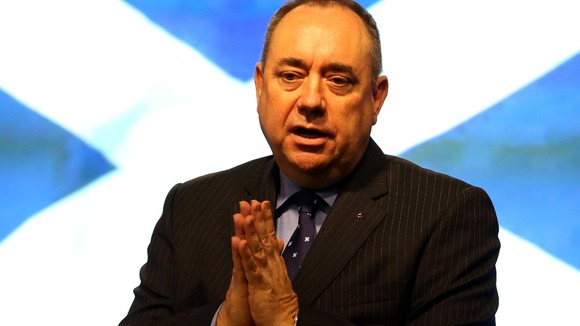 Scotland's First Minister will today announce the date for the country's referendum on independence.
The SNP have already declared the vote will take place in Autumn 2014, but Alex Salmond will give an exact day as he presents his Referendum Bill to parliament.
His party have refused to comment on speculation the date will be October 18th, a Saturday. In recent weeks there has been some suggestion that speculative date first published by The Sun newspaper had now been dismissed in favour of a traditional Thursday vote - either the 9th or 16th of October.
The party are remaining tight-lipped until Mr Salmond gets to his feet in the Scottish Parliament at 2pm.
Deputy Leader Nicola Sturgeon said:
Today we will unveil the date for the 2014 Referendum which marks a significant and important step in Scotland's independence journey.

We have an ambitious vision for this country, one that is prosperous and successful, promoting Scottish values of fairness and opportunity.
Meanwhile opposition leaders have criticised the SNP for its delay in announcing the date.
Scottish Labour leader Johann Lamont said:
Scotland has been waiting far too long for both the date to be announced and engagement in a serious debate about the referendum.

Our services are under pressure, and our families are under pressure, they deserve a government that has got them as a focus, not their own party obsessions.
The announcement of the date comes within a Bill setting out the legal framework of the vote itself and confirmation of the question - Should Scotland be an independent country?
After today, Scots will know on what date they have to choose their country's fate.