Pope 'calls Argentine newspaper seller to cancel delivery'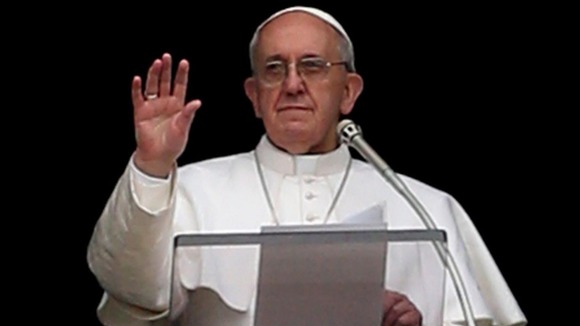 The new pontiff has again revealed his down-to-earth nature - this time by reportedly calling his local Argentine newspaper seller to tell him that he would not need his papers delivered anymore.
The Catholic News Agency reports the newspaper kiosk owner's son answered the phone and a voice said: "Hi Daniel, it's Cardinal Jorge."
Daniel Del Regno thought it was a prank, but the former Archbishop of Buenos Aires replied: "Seriously, it's Jorge Bergoglio, I'm calling you from Rome."
He added:
I was in shock, I broke down in tears and didn't know what to say.

He thanked me for delivering the paper all this time and sent best wishes to my family.

I told him to take care and that I would miss him.

I asked him if there would ever be the chance to see him here again.

He said that for the time being that would be very difficult, but that he would always be with us.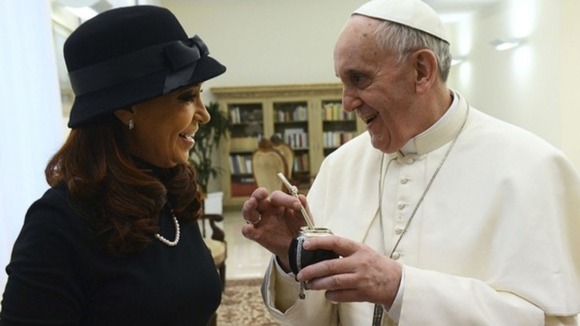 Daniel's father, Luis Del Regno, said they delivered the paper to the former cardinal's residence every day.
On Sundays, he said, the cardinal "would come by the kiosk at 5:30 a.m. and buy La Nacion.
"He would chat with us for a few minutes and then take the bus to Lugano, where he would serve mate [tea] to young people and the sick."
He also recalled how the then Cardinal Bergoglio used to return the rubber bands used each day to stop the newspapers from being blown away when they were delivered to his residence:
At the end of the month, he always brought them back to me. All 30 of them!