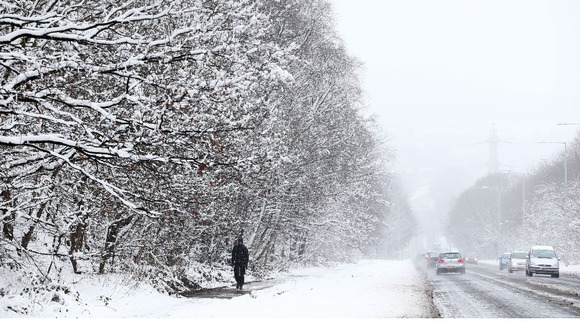 A 27-year-old man has been found dead in deep snow as the cold snap continues to hit communities across Britain.
Update: Police named the man as Gary Swindle, 25, on Sunday.
The body of the man, who went missing while walking home in freezing weather after a night out with friends, was discovered this afternoon by a farmer near Burnley, Lancashire.
Lancashire Police called the death - which is not being treated as suspicious - a "very tragic incident".
Early indications suggest that it appears to be a very tragic incident where a young man has been out with friends and has become caught up in the weather last night on his journey home.
– Chief Inspector Derry Crorken, Burnley Police

It is thought to be the second weather-related death in a matter of days.

ITV News Correspondent Neil Connery reports:

The severe weather is also thought to have led to the death of a woman in Cornwall on Friday. The woman, named locally as Susan Norman, is believe to have died when her house in Looe, Cornwall, collapsed during a landslip following torrential rain.

It comes as heavy snow and harsh winds continue to blight many parts of the UK, playing havoc with travel plans, sports fixtures and power supplies.

More than 70 people had to be rescued from their cars in Cumbria today after being stranded in huge snow drifts overnight.

ITV News Correspondent Debi Edward reports:

In Northern Ireland, around 20,000 homes and businesses are still without electricity and approximately 1,000 homes are also without water this evening.

While in Scotland, about 5,000 homes in Kintyre are without power, with a further 1,500 homes in the north and west of Arran without electricity.

Power cuts were also reported in Wales and Cumbria.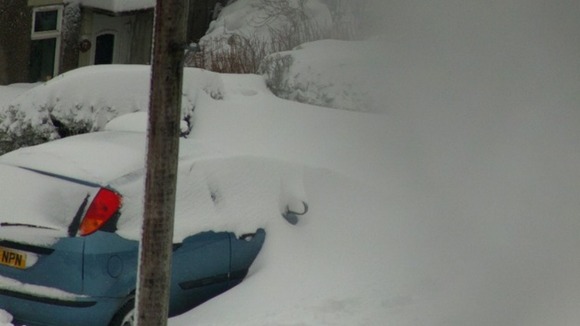 Runways at some airports closed temporarily, including Humberside Airport, Leeds Bradford Airport and Doncaster's Robin Hood Airport.
Motorists have been urged by the Highways Agency to be cautious and check the weather conditions before setting out.
North Wales Mountain Rescue Association tonight advised anyone travelling into the region not to rely on satellite navigation devices in case they lead them on to untreated minor roads, which could be dangerous.