Homeless man who returned engagement ring reunited with family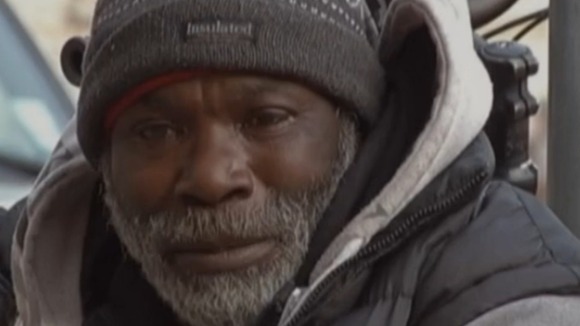 Billy Ray Harris, the homeless man who became famous for returning an engagement ring is continuing to reap the rewards of his kindness: the 55-year-old man has now been reunited with his siblings, after 16 years apart.
Read: $150,000 reward for homeless man who returns engagement ring
His younger sister Robin Harris, who lived 490 miles away in Texas, recognised him after he hit the headlines across the globe for returning an engagement ring worth $4,000 (£2,600) that passer-by Sarah Darling accidentally dropped into his cup.
Robin told NBC News:
I knew it was my brother as soon as I saw the picture, and automatically I just started yelling.
Robin eventually tracked him down and contacted the rest of the family to tell them about her discovery.
Mr Harris said he had been "worried sick" about his family since they lost touch, and that he was delighted to be reunited with his sister Robin Harris Williams, brother Edwin Harris and two other sisters, Nellie and Elsie.
Speaking on NBC's Today programme he said:
I never would've thought this. This was a total shock. I got it all right here now.
The 55-year-old, who had been living on the streets, said he is still very surprised about the international media attention his act of kindness has generated, and was still coming to terms with his new found fame.
The fund set up by Sarah Darling has now surpassed $185,000. Mr Harris now works part-time and no longer lives on the streets. He said his life had changed beyond recognition:
I got an air mattress now, it's like living like a king compared to where I was