Samantha Cameron: Childhoods 'smashed to pieces'
Children who have witnessed the death of their parents in the unrelenting violence in Syria have described their ordeal to Save the Children Ambassador, Samantha Cameron.
The Prime Minister's wife also met mothers whose children had been killed by snipers, and families forced to flee their homes under gunfire during a trip to a refugee camp in Lebanon.
Many are now living in makeshift shelters, where access to food, water and medicine is limited.
As a mother, it is horrifying to hear the harrowing stories from the children I met today, no child should ever experience what they have.

With every day that passes, more children and parents are being killed, more innocent childhoods are being smashed to pieces.
– Samantha Cameron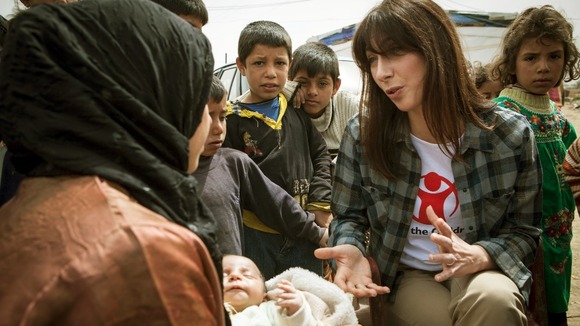 Samantha Cameron met a number of children and mothers including:
A 10-year-old girl who witnessed her mother dying after their home was shelled and whose father is still missing in Syria.
A 13-year-old girl who spoke of her terror during constant shelling and bombing, and who helped to retrieve her uncle's body after he was shot dead in the street
A mother whose 3-year-old son was killed by a sniper's bullet in front of her other 6 children
A mother who, because of ongoing shelling and sniper fire, struggled to access healthcare for her severely disabled 2-year-old son in Syria