Critics feast on Pippa Middleton's debut food column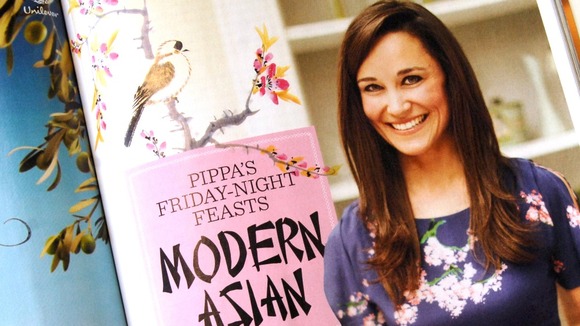 Pippa Middleton has penned her first food column for Waitrose Kitchen magazine, offering advice on how to start the weekend with a "relaxed, Asian-themed night in with friends."
During the course of the five-page spread the 29-year-old author and party planner gave an entertaining insight into her time at university, and offered a range of tips on how decorations can help "set the mood."
Her first article in the magazine includes recipes for hoisin duck rolls made with "ready-bought" duck fillets and Vietnamese spring rolls which require a "specialist kit you can find at Waitrose".
She introduced her column by declaring Friday night as the "perfect time to cook."
Regardless of how tired I might be, the moment Friday lunchtime arrives I get that contagious pre-weekend excitement.

Fridays, of course, hold the promise of the weekend but also, being far enough away from pre-Monday melancholy, feel freer.

All of which is why Friday, rather than Saturday, is the night to feast
Her writing, previously ridiculed for being "glaringly obvious" has been attacked by several journalists and Twitter users.
The price of the menu was also slammed, as it would cost over a hundred pounds to buy the ingredients and equipment suggested, and some critics said the light meal would not be enough to qualify as a "feast"
Read: Pippa Middleton defends 'glaringly obvious' party book
Readers did get some insight into how the younger Middleton sister spent her university days, as she recalled the first time she made sushi:
The first time I made sushi was at Edinburgh University.

I convinced my flatmates to help, promising we'd prepare it in front of the rugby on TV that afternoon.

The trickiest part was cooking the rice but even that, once we got a feel for the right stickiness, was easy, while the rolling just required patience.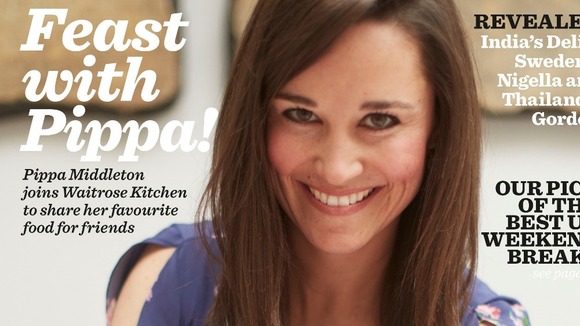 Miss Middleton, who was propelled into the spotlight as a bridesmaid at Kate's wedding to the Duke of Cambridge, also used the article to offer advice on how to decorate a room.
Her suggestions include using "bright flowers" to "soften angular Asian-style tableware".
She also advised readers that paper lanterns, fairy lights or floating candles can "set the mood".
Ahead of the column's publication, critics expressed their fears that the young novice would have nothing to offer the Waitrose customer.
Her debut book Celebrate sparked a parody Twitter account and suffered poor sales.
Her editor William Sitwell defended the column, calling her "tremendous", and comparing her to Cordon Bleu-trained chef Yotam Ottolenghi.
He accused her doubters of being jealous of her good fortune and skills.
Speaking to radio station Siren FM he said:
She's on tremendous form. The first column comes out next week so we can expect the usual flurry of abuse from newspapers and food bloggers who are jealous that they haven't got columns.

In the mix of the magazine, her stuff is fantastic. She's there alongside Yotam Ottolenghi and some other up-and-coming chefs like Ben Tish from Salt Yard