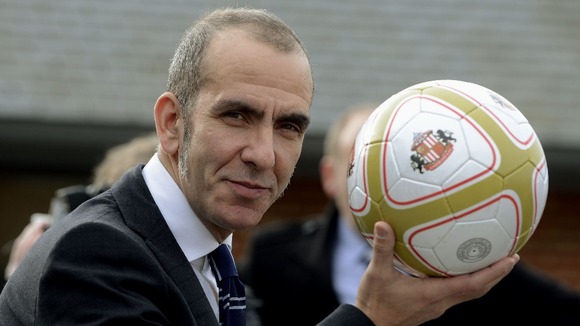 Sunderland's new manager Paolo Di Canio refused to answer ITV News' question on whether he is a fascist but blasted the controversy surrounding his appointment as "ridiculous and pathetic".
The 44-year-old Italian was asked on several occasions about his beliefs and whether he supported fascism but dodged the question by saying he was "not in the House of Parliament."
The former Swindon manager, who is Martin O'Neill's successor at the Stadium of Light, stated in a 2005 interview with an Italian news agency that he was "a fascist, but not a racist."
His appointment led to the resignation of former foreign secretary and the club's vice-chairman David Miliband, who said in a statement, "in the light of the new manager's past political statements, I think it right to step down."
ITV News correspondent Martin Geissler reports:
In a news conference this morning - which was cut short after repeated questions on the Italian's political beliefs - Di Canio said he would only talk about football.
I don't have to answer any more this question. There was a very good statement from the club, (with) very, very clear words that came out from me.

My life speaks for me so there is no need to speak any more about this situation because it's ridiculous and pathetic.

I can't every two weeks, every two months, every 10 months answer the same questions that are not really in my area.

We are in a football club and not in the House of Parliament. I'm not a political person, I will talk about only football.
– Paolo Di Canio

The Durham Miners' Association has asked Sunderland to return a symbolic banner which is kept at the Stadium of Light if Di Canio remains in his post and described his appointment as a "betrayal and a disgrace".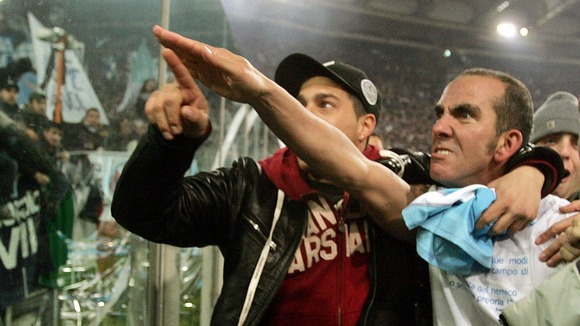 Asked if he would meet the association, Di Canio, who has been pictured making a fascist salute to Lazio fans in the past, said:
I don't understand this problem. I am a manager, I'm a normal man, I'm a family man.

The words sometimes fly away, what counts in life is the facts, who you are, what you are doing, what you did in the past so I think that should be enough and that they will be happy one day.

I have said many, many words in the past and people have picked the words they wanted, I can't keep going on about my life and my family.

The people who are talking in this way, they don't understand Paolo Di Canio.
– Paolo Di Canio

The Italian also insisted that the controversy surrounding his appointment would not affect his squad, who are in a relegation battle.
It's not a distraction, they are footballers and only because the club has changed the manager is it a big shock.
– Paolo Di Canio

Anti-racism group Kick It Out expressed concern about far-right groups in football and called on Di Canio to state a commitment to equality.
It is not part of Kick It Out's remit to sanction the selection of staff of football clubs.

However, football clubs have a responsibility to ensure that their employees demonstrate a commitment to anti-discrimination and equality of opportunity. It may be in the interest of both the club and Mr Di Canio to acknowledge a full and frank commitment to these policies.

It is all too easy for positive progress and engagement to be compromised by inappropriate statements, and both Sunderland supporters and members of its local community will be looking for reassurance on these points.
– Kick It Out statement

Meanwhile, The Nelson Mandela Centre of Memory, which has a partnership with Sunderland, released a statement reaffirming their commitment to the club.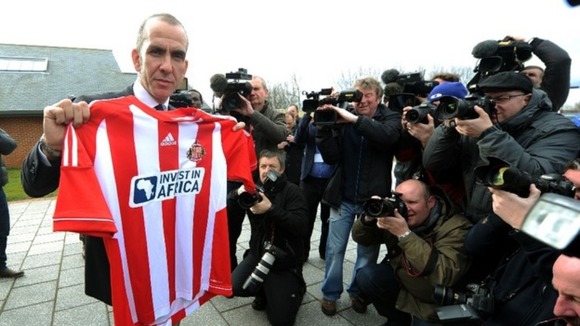 Shirt sponsor Invest In Africa told ITV News they were "reviewing" their partnership with the club but denied that the review was down to Di Canio's controversial appointment.