'I'm game if she is': Boris Johnson accepts Pippa Middleton's 'wiff-waff' challenge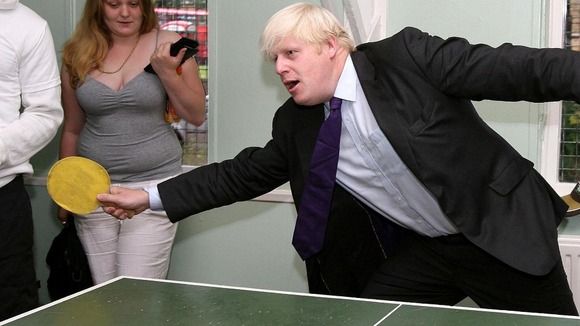 Mayor of London Boris Johnson has said he is 'game' to meet Pippa Middleton in a ping pong match after the indomitable Ms Middleton issued a challenge to the mayor over his professed 'wiff-waff' skills.
Writing in The Spectator, the Duchess of Cambridge's younger sister described the upset she suffered when an avalanche prevented her from completing a recent endurance ski and stopped her reaching the Matterhorn.
Instead, the author has set herself another challenge closer to home.
Back home in London after my Alpine challenges, I can now pursue less demanding hobbies in my spare time, such as ping-pong.

I'm informed that Boris Johnson, former editor of this magazine, wants to be 'whiff-whaff' world king even more than he wants to be Prime Minister.

I'm also told the Johnsons are almost as competitive as the Middletons.

So I'd like to lay down a challenge to the Mayor.

My only stipulation is that I can use my favourite Dunlop Blackstorm Nemesis bat, which I used when I played in the Milton Keynes U13 National Championships, don't you know.

Bring it on, Boris.
– Pippa Middleton writing in the Spectator

When asked by the Editor of the magazine, Fraser Nelson, how he felt about a match Boris replied that he was keen to show off his table tennis prowess:

In the new Spectator, Pippa Middleton challenges Boris Johnson- to a game of whiff-whaff. Is he man enough to accept? http://t.co/87ZO9eqpOi

@frasernelson I'm game if she is. Happy for Pippa to join me on a visit and see the benefits of our £22m Sports Legacy Fund in action

The Editor was quick to try and nail down some details for the game:

@mayoroflondon thought you would be! We'll get your old ping pong table set up in the Spectator garden. But she's quite serious. And sporty.

Both the Middleton and Johnson families have spoken about their competitive nature and Pippa is a keen long distance skier.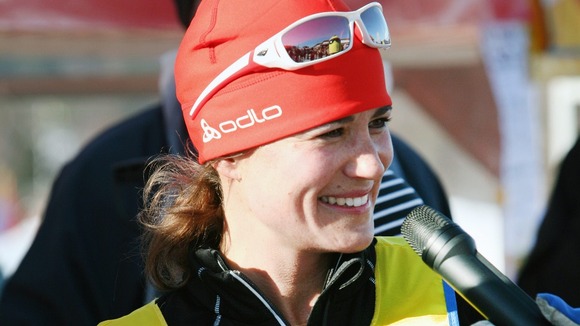 Boris Johnson famously told the story of the origins of table tennis -or 'wiff-waff' when he accepted the Olympic flag on behalf of London at the end of the Beijing Olympics in 2008.
The mayor said that ping pong was invented on the dinner tables of England and was known as 'wiff-waff'.
Hopefully Mr Johnson will be better than the Prime Minister was when he teamed up with Barack Obama two years ago: