Lindsay Lohan emotional during rehab grilling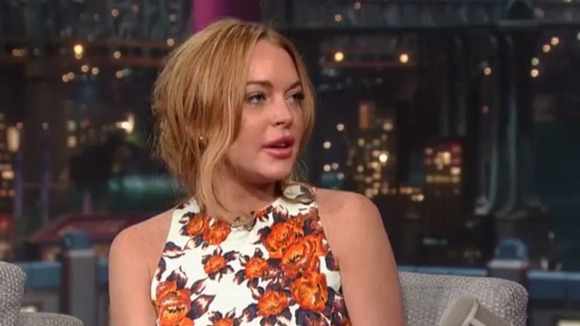 Lindsay Lohan appeared emotional and uncomfortable to be asked about her upcoming stint in rehab by David Letterman on his CBS show.
Lohan faces a three month stay as part of a plea bargain in a traffic offence earlier in the year.
Letterman opened by asking, "Aren't you supposed to be in rehab now?" and continued to grill the actress on the topic, to her obvious dismay.
Read: Lindsay Lohan avoids jail over probation violation
Lohan appeared increasingly alarmed as Letterman continued:
How will this time be different?

What are they rehabing first of all?

What is on their list?

What are they going to work on when you walk through the door?
The troubled actress, who has been arrested on several occasions for a number of offences, said she was looking forward to being healthy and focusing on getting back her career back on track, but reprimanded Letterman for putting her on the spot.
We didn't discuss this in the pre-interview, I am just saying
After her appearance she tweeted her fans to thank them for their kind words of support.
Thanks to all for the kind words and overwhelming support #blessed
Read: Lindsay Lohan: Rehab is a blessing not a curse