Soldiers prepare to tackle highest rugby match on Earth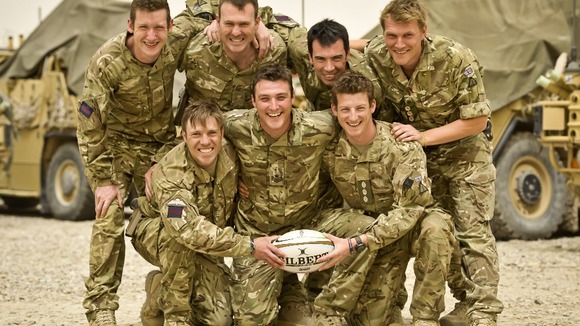 Soldiers fighting on the frontline in Afghanistan are hoping to play the highest rugby match on Earth when they trek to Everest base camp.
The servicemen from the Household Cavalry have recently deployed to Helmand province where duties include tracking high-risk insurgents and targeting Taliban weapons caches.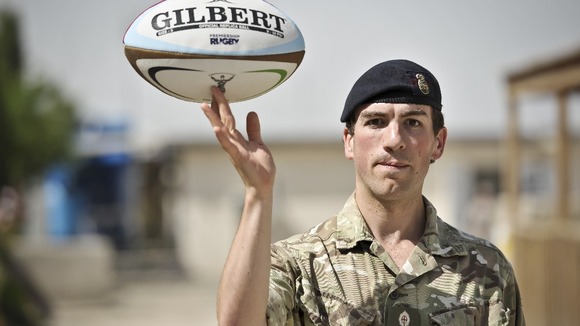 But on their return to the UK in September training will begin in earnest as they plan a charity trek to Everest base camp, at an altitude of 5,164 metres, where they will take on Aviva Premiership side Harlequins in a bid to break a world record.
We were looking for something adventurous to do to keep us active once we leave Afghanistan.

We have a lot of rugby players within the Household Cavalry and this seemed like a great chance to do something that hasn't been done before.

It is fantastic that the Harlequins have agreed to take part and it will be a great reward for all the hard work the Household Cavalry has done in Afghanistan.

It will be an arduous task as we'll have to contend with altitude sickness and will need to be physically in top shape.
– Captain Mike Wilmot

They will have to carry their own kit, balls and posts and then clear a dried up lake bed to create their pitch.

The team are aiming to raise £250,000 for the Household Cavalry Foundation, Combat Stress and the RFU Injured Players Foundation.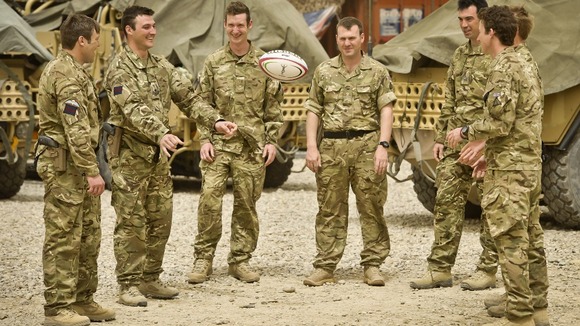 They plan to begin the trek in March and, depending on conditions, the match of touch sevens should take place in Gorakshep in April.
Capt Wilmot said sponsors were needed to support the mission, with companies being invited to display their logos by the side of the pitch, on team clothing and online.
Anyone interested in sponsoring the effort should contact mikewilmot@gmail.com or woolfy591@hotmail.com