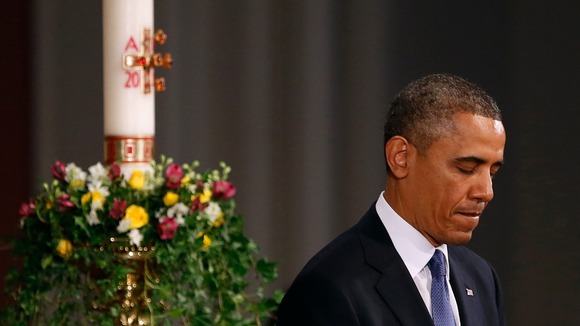 President Barack Obama vowed justice for the victims of the Boston Marathon attacks on Monday, as he paid tribute to a city shaken by what he called an act of terror.
Three people were killed and more than 170 people were injured, as two bombs detonated near the finish line of the Boston Marathon.
At an interfaith service at Boston's Cathedral of the Holy Cross today, Mr Obama said "there is a piece of Boston in me". He said a day of beauty was shattered when a celebration became a tragedy.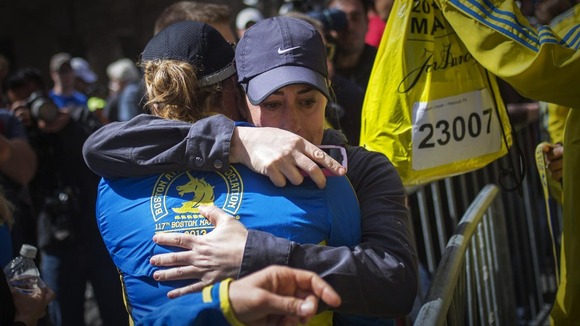 Mr Obama added:
Everyone has been touched by the attack on your city. Everyone of us stands with you. It is our beloved city too. Boston may be your home town but we claim it too.

For millions of us, what happened on Monday was personal. It's personal

We will all be with you as you learn to stand and walk again. Of that I have no doubt, you will run again.

We will find you. You will face justice... we will hold you accountable.
The blasts killed eight-year-old Martin Richard, 29-year-old Krystle Campbell and Lu Lingzi, a Boston University graduate student from China.
ITV News' International Editor Bill Neely reports that the President quoted eight-year-old Martin Richard, one the victims killed in Monday's attack, saying: "No more hurting people, peace".
The Mayor of Boston, who also spoke at the service, said that "nothing can defeat the heart of this city".
Tom Menino told the service:
We have never loved the people of the world and our great country more, for their prayers and their wishes.

This is Boston - a city with courage, compassion, and strength that knows no bounds
– Tom Menino, Mayor of Boston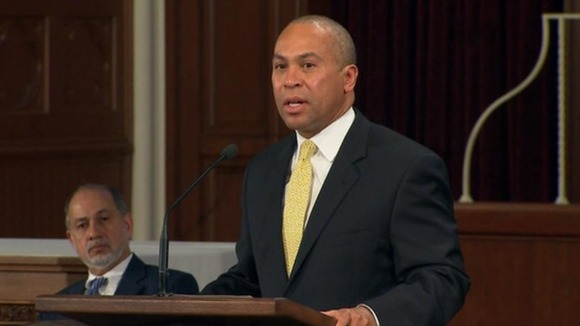 Governor of Massachusetts Deval Patrick added that: "We will have accountability without vengeance".
Governor Patrick thanked those who attended to the wounded in Monday's bombings. He added: "We will recover and repair. We will grieve our losses and heal. We will rise and endure".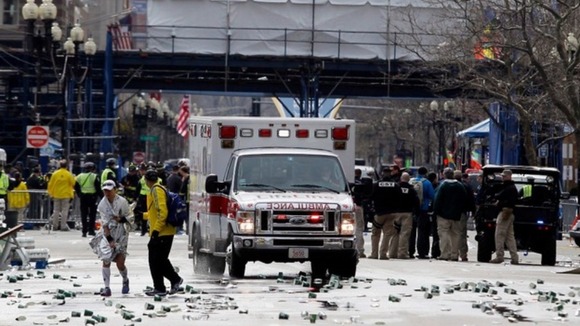 Earlier today, the FBI has said it wants to speak to two men seen in at least one video from the Boston Marathon, says Homeland Security Secretary Janet Napolitano, but has not referred to them as 'suspects'.
Ms Napolitano told the House Homeland Security Committee that "there is some video that raised the question" of two men the FBI would like to interview but said would not describe them as suspects. She said the investigation is continuing "apace".
Boston Medical Center told reporters that 16 people remain in hospital, with one patient considered 'critical'.