Unlikely survival of baby elephant orphaned by ivory poachers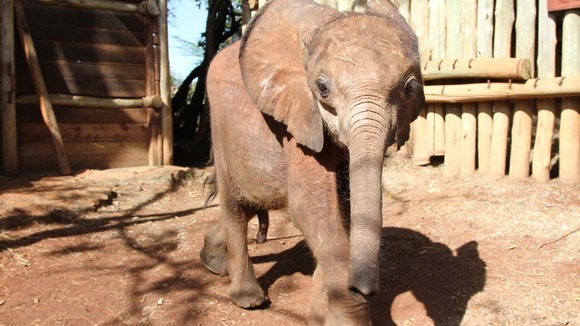 An abandoned baby elephant whose mother was killed by ivory poachers has been saved after an animal rescue worker spotted it from an aeroplane.
Tundani, a baby male calf, was seen trudging through the vast Kenyan savannah earlier this month. Alone in the wild and still dependent on its mother's milk, it had no chance of survival.
But since being found and taken in by a Nairobi orphanage, Tundani has been rehabilitated and grown in strength.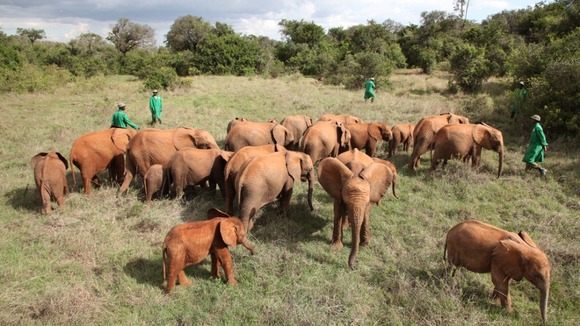 Tundani is now being cared for, along with 21 other orphaned elephants, by the David Sheldrick Wildlife Trust.
His keepers hope he can eventually be reintegrated back into the wild, where the Wildlife Trust say to "up to 35,000 elephants" are killed every year by ivory poachers.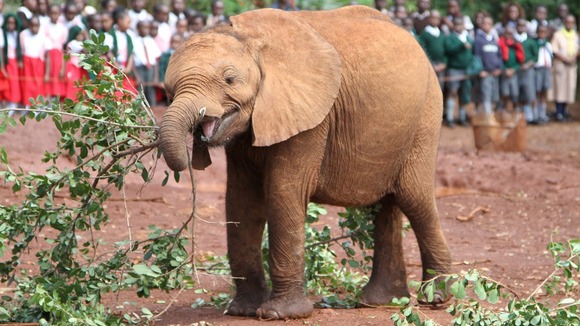 Dame Daphne Sheldrick, the founder of the David Sheldrick Wildlife Trust, said:
This is not the first time we have rescued a young elephant – and sadly we know it won't be the last.

This latest rescue only shows the devastating effect that poaching and human-wildlife conflict has on elephant populations.

Without the care of his mother, Tundani would have no hope for survival. At least now he has a second chance at life in the wild.