Jordan O'Keefe wows judges on Britain's Got Talent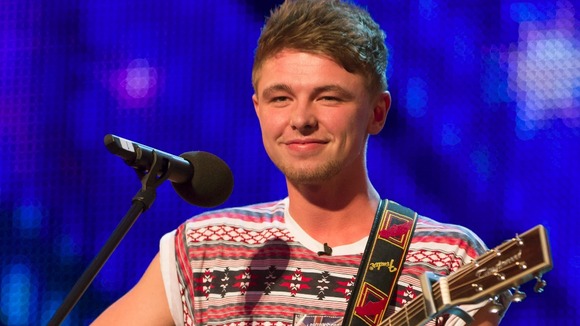 Jordan O'Keefe wowed the Britain's Got Talent judges on this weeks episode, with a cover of One Direction's Little Things.
The 18-year-old teenager from Northern Ireland explained music was his passion, but his family, in particular his father, had different ideas. Speaking to Ant and Dec before he performed he explained:
I went to college to do music and my dad changed the course to business on me, but I am here to do music. I was raging. I really, really love my dad but he wants me to have a backup plan. It's understandable but I am here today to prove him wrong."
Watch: Music business: Jordan O'Keefe is a hit
His performance left his mother in tears, and he was so popular on Twitter he trended worldwide.
Amanda Holden said he was "amazing" whilst Simon said he was fantastic.
The wee DERRY boy was cute and sang great! Simon was shipping!!
I waited 4 years for that moment, watching other people go on the show and wishing it was me. Dreams come true. WOOOOOOO