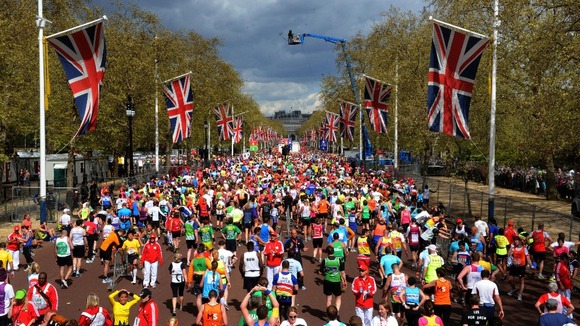 Runners at the London Marathon will wear black ribbons and observe a 30-second silence to honour the victims of the Boston Marathon bombings, under the watchful eyes of increased numbers of police deployed to reassure the public.
Some 36,000 runners are expected to take part in the London race, the first in the World Marathon Majors series since two explosions near the finish line of the Boston race on Monday killed three people and injured 176.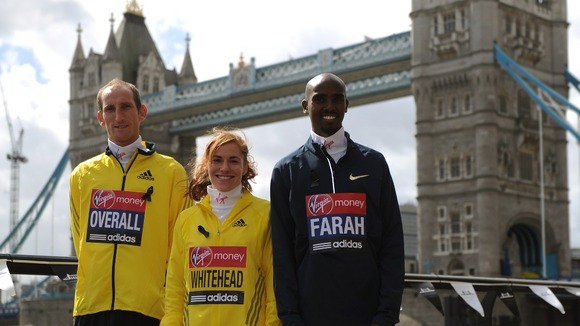 London's Metropolitan Police Service has announced a 40 per cent increase in numbers deployed to secure the event, while stressing that there was nothing to suggest a link between events in Boston and the London Marathon.
As part of enhanced security, bins were removed from the 26-mile course, which starts in leafy Greenwich, crosses Tower Bridge, snakes through the Canary Wharf business district before going through the heart of London to Big Ben and finally Buckingham Palace.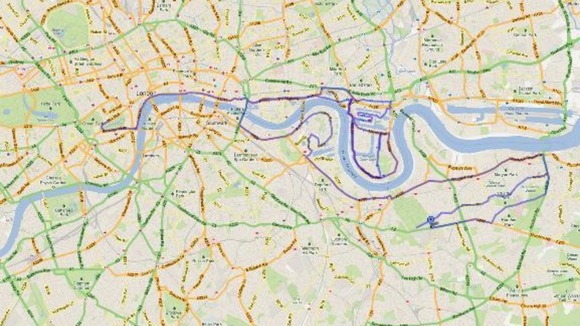 Hundreds of thousands of spectators are expected to line the route to cheer on the world's elite runners as well as thousands of competitors chasing personal goals or raising money for charity, many running in fancy dress.
Nick Bitel, chief executive of the London Marathon, took to the airwaves on Saturday to assure the public that security was tight and the race would be "as safe and fun as it always is".
Following the terrible events in Boston, we are providing additional visible reassurance to the public in what is naturally a worrying time.
– Julia Pendry, the head of the police service's Marathon operation

At the ExCel, a huge convention centre where competitors picked up their runner numbers and kit bags ahead of the race, they were provided with black ribbons and encouraged by organisers to wear them in honour of the Boston victims.

At a message board inside the Excel, some runners had posted messages of solidarity such as "We'll be thinking of those in Boston" and "Praying for Boston".

Good luck to everyone running The London Marathon tomorrow. I'm sure there are many great charities benefitting from your efforts.

I'll be wearing my black ribbon in @londonmarathon to remember the victims of Boston. Do come and cheer, it's a real boost for all of us..

Race organisers have announced that a 30-second silence would be held at the start of the elite men's race and also at the start of the mass race, at all three of the starting points.

The organisers will donate £2 per finisher to The One Fund Boston, set up to raise money for the victims.

They estimate that around 35,500 people will cross the line, meaning they are likely to raise at least £70,000.