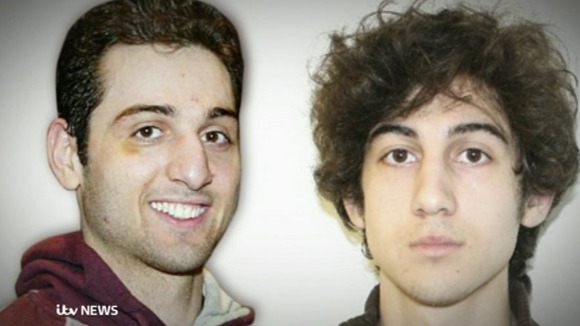 The uncle of the Boston bombing suspects, Tamerlan and Dzhokar Tsarnaev, told ITV News he feels pity for the victims of the attacks.
Speaking from his home in Makhachkala, Mohammed Hajj described suspect Tamerlan Tsarnaev's recent visit to Dagestan, and said the family were shocked at the news of the bombings.
He also revealed his nephew spent time studying the Koran in Arabic and had been planning to take a pilgrimage to the Hajj in Saudi Arabia, a symbolic centre of the Islamic faith.
He said he felt great sympathy for those killed, and was struggling to believe his nephew was capable of the attack. ITV News Correspondent Martin Geissler reports.
Asked if he believed his nephews carried out the bombings Mohammed Hajj said:
Allah will be the judge. He know who is guilty of this bombing.
Suliemanova Patimat, the aunt of the pair, said the elder brother felt most at home in Dagestan:
[Tamerlan] came to Dagestan to continue his boxing but couldn't find a trainer so he quit."

He was filling his free time but studying the Koran in Arabic - [he said] she should learn its true meaning too.

He said he loved Dagestan. It's coming home for him.
Mohammed Hajj said he hopes his younger nephew will survive:
I pray he will survive. I would ask him to tell the story and to swear in front of Allah that it's true. If he does that I will believe him.
More: Authorities unsure if they will 'ever be able to question' bombing suspect.