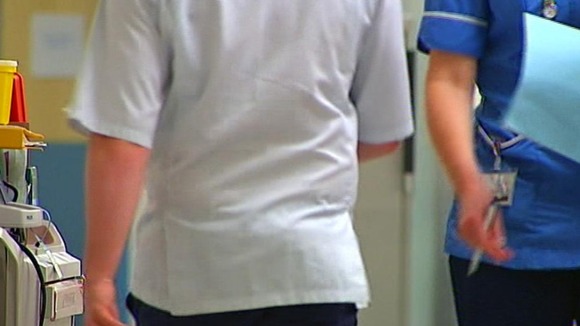 Health Secretary Jeremy Hunt hit back at the Royal College of Nursing (RCN) today after they said the government's plans to reform nursing training in the wake of the Mid Staffordshire hospital scandal was a "really stupid idea."
Hunt accused the RCN of allowing its trade union role to trump its duty as a Royal College to raise standards within the profession. Social Affairs Correspondent Penny Marshall reports.
Speaking earlier today Hunt said:
I think the Royal College of Nurses has to be very, very careful. They missed what happened at Mid Staffs. The Francis report levelled some very serious criticisms at that. It said that they basically allowed their trade union responsibilities to trump their responsibilities as a Royal College to raise professional standards. They have a conflict of interests and I think that, before they start criticising the Government for accepting recommendations that are going to improve compassionate care throughout the NHS, they need to answer those very, very serious criticisms themselves.
Read: ITV News viewers describe 'nightmare' nurses in NHS hospitals
He also said many nurses supported his planned changes, which would see new nursing recruits work for 12 months as a healthcare assistant before qualifying, and the reformed training would allow people to go into the industry "with the right motives."
What nurses on the front line are saying, a lot of them, particularly the older nurses, is that this was part of nursing training. Why would you want to become a nurse if you were unwilling to spend time washing patients, feeding patients, doing that really vital experience on the front line?

We need people to go into nursing with the right motives. Actually having that frontline hands-on experience is a good thing to do.
Read: Report calls for 'zero tolerance' approach to poor care
David Cameron also defended the plans, saying it was important that the nursing profession learned the lessons of Mid Staffs, and that the new training regime needed to have a "caring" focus.
Read: Recommendations of NHS Mid Staffordshire public inquiry
Royal College of Nursing chief Dr Peter Carter said the problem with poor care was caused by low levels of staff and overwhelming workloads for nurses.