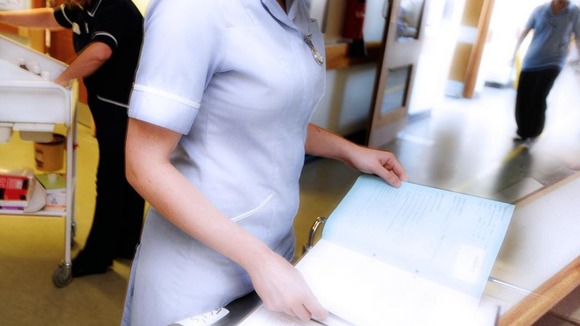 The government has found itself in a bitter dispute with the Royal College of Nursing over plans to shake up nursing training by having nurses work for a year as nursing assistants, feeding, washing and dressing patients.
Read: PM defends nurse plan: 'It's about the level of care'
The plans have been dismissed by the RCN as "really stupid" but the Health Secretary has vowed to press ahead, as Rupert Evelyn reports.
Read: Nursing union boss brands government proposal "really stupid"
ITV News asked for viewers to share their experiences of nursing care within the NHS, and received an overwhelming response from all over the UK. Here are some of the stories from families whose loved ones suffered bad nursing care whilst in hospital.
Anne Shaw, Leicestershire
Anne's husband John was hospitalised following a stroke in 2010. Anne said the nurses failed to take adequate care of her husband's needs, leaving him uncomfortable for long periods of time and scolding him when he attempted to get them to do their job.
When he ask to be taken to the toilet he was told he would have to wait for an hour which he had to do but was so desperate at one point that he attempted to go himself , which resulted with him falling on the floor where he was duly told off.

During the 11 days he was in the hospital he only had 4 showers although the sheet had been ticked to say he had been showered each day, but I was told by a very young nurse that they just tick it and do not shower the patients.
Alice James, Liverpool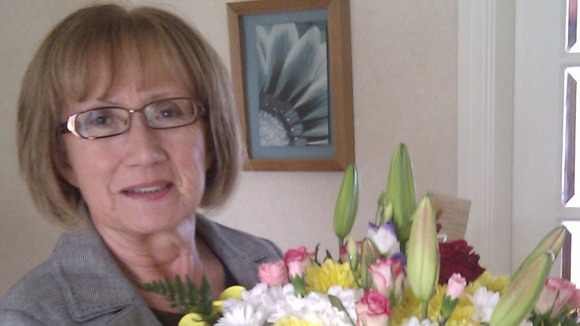 Alice's husband died on December 31, 2012. Alice describes his experience in hospital as a "nightmare" with very poor levels of care and a bad attitude from nursing staff.
Within 48 hours he had caught hospitalised acquired pneumonia, within 72 hours he had septicaemia, and that's when the nightmare started for him and ourselves.

All in all he had hospital acquired pneumonia eight times, and the care and attitude from the staff during his stay was exactly the same as Ann Clwyd was saying; its as if this must be part of the training they go through.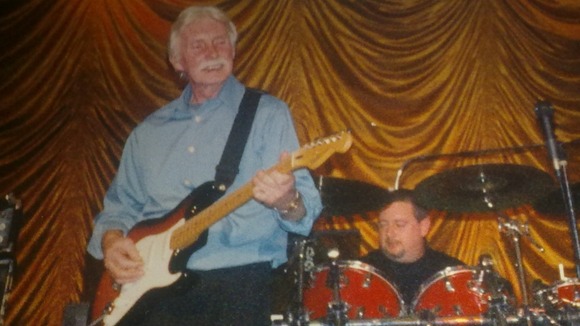 Shirley Calvert, Blackpool
Shirley's husband recently passed away in hospital after being admitted with a chest infection and severe diarrhoea. Whilst in hospital he suffered a fall, as well as "appalling" standards of care and Shirley says she in convinced this is what killed him.
After falling nobody knows how long he lay on the floor until he was found: One nurse said he had been found unconscious, another said he was awake, nobody could give me proper information.

The care my husband received during his stay was woefully inadequate. He could not eat and the food supplements he had been having were not provided as the nurse said they needed to be prescribed by a doctor though no doctor was ever called upon to do this so my husband remained without nourishment.

I will forever feel I lost my husband through neglect and the appalling standard of care in that hospital.
Sue Purchas, Cornwall
Sue's father was diagnosed with cancer in 2006 and said he received "shocking" levels of care in hospital. She says nursing staff did not monitor his diabetes appropriately and did not take care to keep him clean or comfortable.
On numerous occasions when my Dad was in hospital I experienced some shocking situations: from a bed pan not being emptied for over 16 hours, to my Dad being given numerous overdoses of his medication, to finding him in a semi-conscious state due to his diabetes. [He] could of died had we not gone to visit when we did.
Kim Williams, Surrey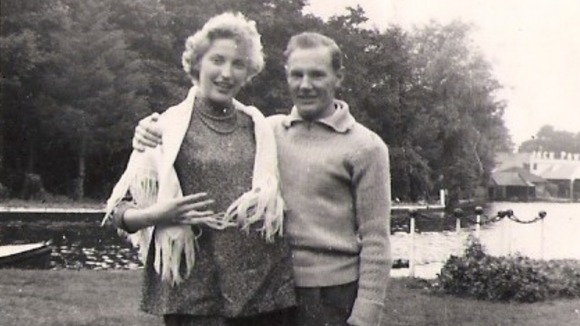 Kim's father died in hospital in hospital in 2005 after being admitted for suspected food poisoning/blockage. Kim says her father was treated "worse than a dog" during his time in hospital, to the extent that he ended up begging his daughter to be "put out of his misery."
Despite the family making several complains Kim says his horrendous levels of care did not improve, and he eventually died of heat exhaustion as he refused to eat or drink.
He was left lying in his own diarrhea for hours at a time, he would push the call button but no one would come. His hands were filthy with his excrement, and it was under his nails too. I washed his hands for him on several occasions.

I arrived early for visiting on one occasion and as I sat in the waiting room out by the nurses' station, there were at least three nurses and orderlies at the desk chatting to each other, with the call button flashing red above their heads, showing that a patient was needing assistance and they just totally ignored it.
My father wasn't too bad when he first went into hospital, he thought they'd fix him up and he'd be back home in a week or so. But due to his terribly poor treatment, being left to rot in his own excrement and not washed nor given any attention at all, he ended up asking me to be 'put down' like a dog.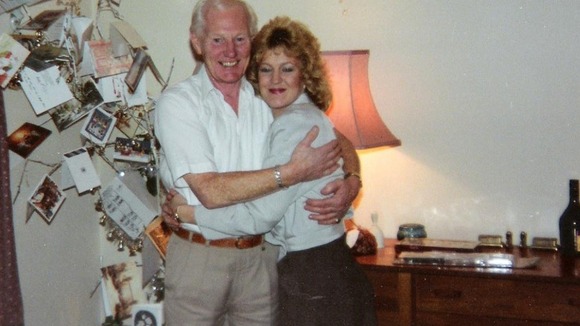 Geoff, Oxford
Geoff had an operation to remove his colon last year which went well, however he had to go back to hospital and had to have emergency surgery. He describes being left alone in a room for more than 8 hours, leaving him dehydrated and having to have a blood transfusion.
I had the operation and was taken to a room and left from 18.30-03.00 until I finally managed to press a help button. My cannula had come out but there was not anyone to put back in until 0830.

At that stage I was totally dehydrated, shaking and had to have blood transfusions.I complained through all the channels and the feedback was unbelievable, stating that regular checks were taken and all was in order?I decided it was all to stressful to follow up and have left it alone as I have had to undergo more surgery this year and was worried about treatment if I complained.
ITV News Presenter Mary Nightingale asked the Royal College of Nursing chief Dr Peter Carter what was so "stupid" about the plans for trainee nurses to work as healthcare assistants.
He said the problem with poor care was caused by low levels of staff and overwhelming workloads for nurses, and said the majority of patients receive good care at the hands of hard working nurses who care passionately about patient welfare.
More: The widow on a mission to give patients a say in the NHS
Read: Recommendations of NHS Mid Staffordshire public inquiry