Manchester United reclaimed their Premier League crown in style on Monday night as Robin van Persie's hat-trick inspired a 3-0 win over Aston Villa that gave them an unassailable 16-point lead over Manchester City.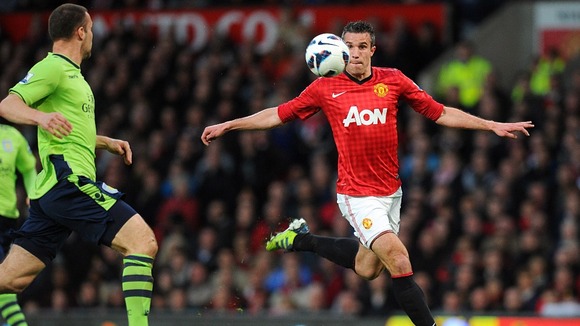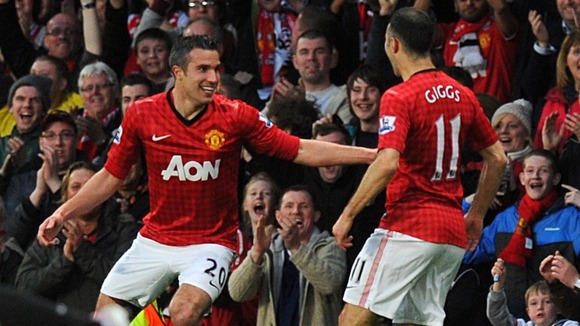 Van Persie's goals after two, 13 and 33 minutes propelled Alex Ferguson's side to a record-extending 20th league title in front of a home crowd.
After the hurt of having their crown snatched away by Manchester City on goal difference in stoppage time on the final day of the 2011/12 season, United were determined to make sure of the title with four games to spare.
For me the second goal was not just the goal of the season, but the century. It was a magnificent strike. He has been unbelievable.

He [Van Persie] has made a fantastic contribution to our season. In terms of impact he has had as big as an impact as anyone I can imagine. Cantona was an incredible impact player and I have been very, very lucky I have had some fantastic strikers right through, probably 10 great strikers at the club.

I think we had an expectation. His performance for Arsenal last year was sensational and I remember Arsene (Wenger) saying to me 'he's a better player than you think' when we concluded the deal and I think he was right.

He's in his mature years and winning the league tonight meant the world to him.
– Sir Alex Ferguson

With the championship guaranteed, United still have much to play for as they aim for 96 points to beat the record points total of 95 set by Chelsea in 2004-05.

With United's tally currently on 84 points, Ferguson's side remain on target to overhaul Chelsea's record provided they win their four remaining games.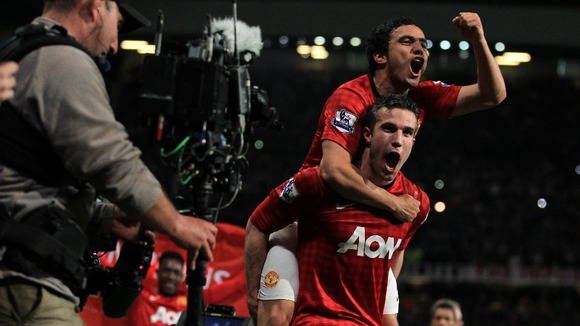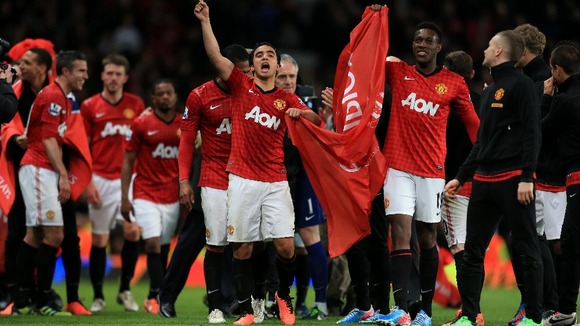 Monday's win earned the club and Ferguson, who has now won 49 club trophies in his managerial career, a 13th Premier League title.
I'm so proud of everything I've achieved. I don't get carried away, I don't look back, only look forward. There is no reason why we can't go on and improve for next year.
– Sir Alex Ferguson