The boyband JLS are to split after six years together.
In an online message to fans, they have said will bow out with a farewell tour and a greatest hits album.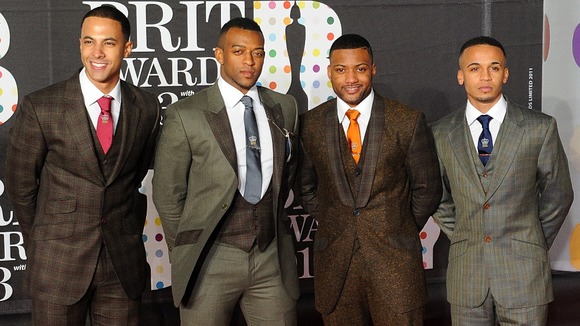 The band released a message to their fans this morning and thanked fans for their 'support, dedication and love'.
To each and every JLSter, our beloved fans around the world. We wanted to make sure that you heard it from the four of us, that we have decided to bring our time as a band to an end.

It has been the most incredible journey over the last 6 years and we have achieved more things than we could have ever dreamed possible. Thanks to all of you guys, your support, your dedication and your love, you have changed our lives forever and we wouldn't be where we are today without you.

We are currently in the studio working on what will be our last album - Goodbye; The Greatest Hits. We will be bringing you a new single later in the year to coincide with the album and the tour.

Goodbye; The Greatest Hits Tour will be the last time that we will perform together as a 4 and we want to make sure that this tour is the best ever and that we end on a high! We will always remain brothers and friends and we will always be your boys.
– JLS STATEMENT

JLS shot to fame after being discovered on ITV's X Factor. They were runners-up in 2008 to Alexandra Burke.

One Direction's Louis twtted that he was 'sad' to hear about JLS splitting up.

Sad to hear about JLS . Wish them all the best of luck in what they go on to do.

Fans were also devastated by the news.

Can't believe it! I'm devastated #JLS

Just came on to find out JLS are splitting up... This is actually really upsetting and to think itll be our boys one day upsets me even more

i have huge respect for jls because they treat their fans so well and you can tell they genuinely appreciate them

JLS breaking up Shame that such a good band is coming to an end Its been a great Journey to watch, Wish you guys all the Best. Reunion 2023?

The Sun's showbiz editor Gordon Smart, who broke the story, said:
They've reached a point in their career where they were about to commit another five album deal which means another five, six, seven, possibly eight years together.