The Duke and Duchess of Cambridge duelled with wands like wizards from the Harry Potter movies.William and Kate stepped into the world of the teenage wizard and excelled at wand combat.
ITV News' Royal Correspondent Tim Ewart reports:
The royal couple were joined by Prince Harry as they officially opened the £100 million Warner Bros studios in Leavesden near Watford.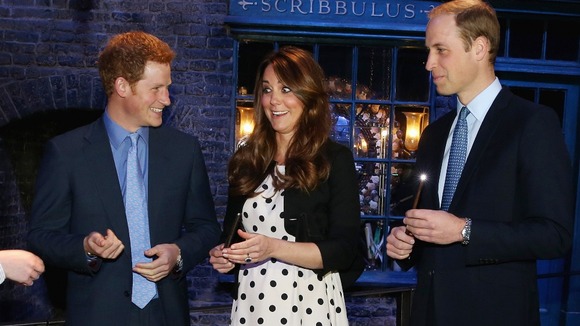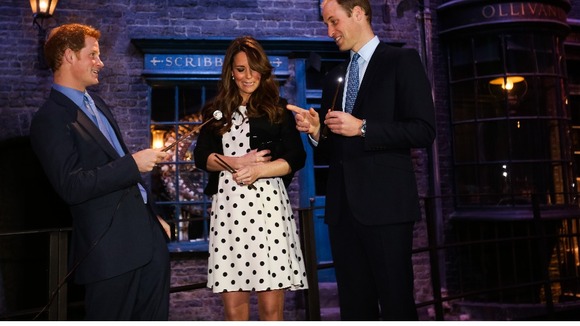 Other films produced at the sprawling site have included:
All eight harry Potter films
James Bond classic Goldeneye
The first Star Wars prequel - The Phantom Menace
Sleepy Hollow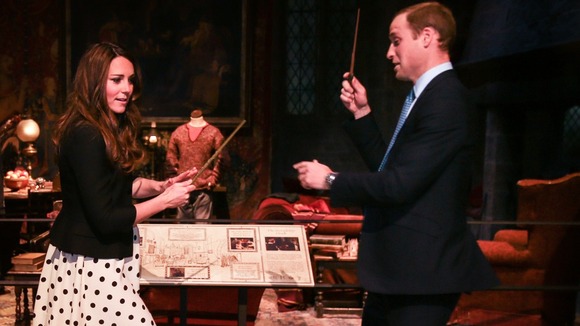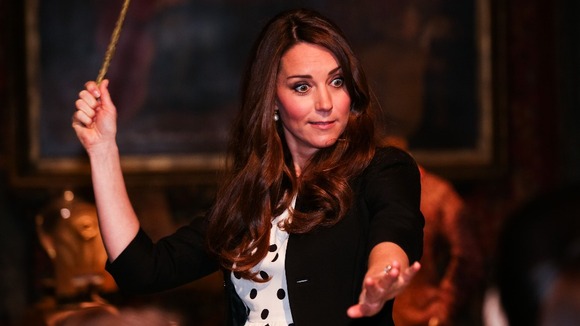 It is also where a major attraction is based telling the story of the boy wizard and giving fans a behind the scenes glimpse into the making of the movies through props, costumes, scenery and special effects.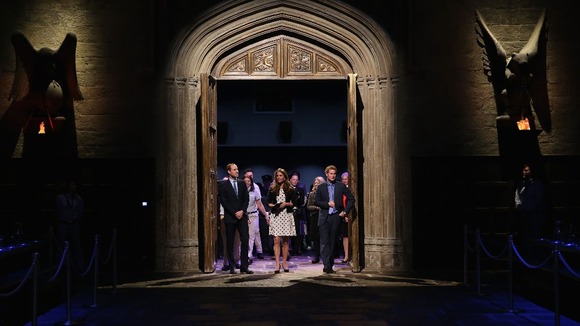 William were handed a replica of Harry Potter's wand while Kate, who is six months pregnant and wore a £38 polka dot dress from Topshop, wielded Hermione Granger's weapon.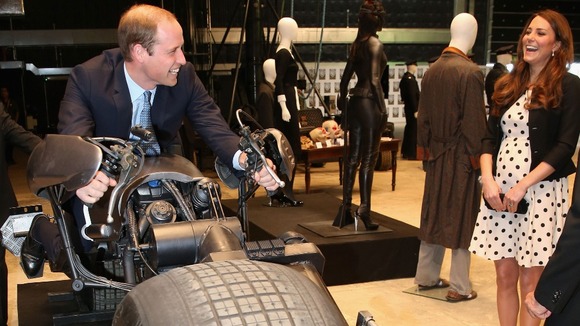 Before the tour the Duke of Cambridge gave a speech and spoke of his hopes that he could fit a baby seat in the Batmobile and took the opportunity to tease his younger brother:
To be honest, I'm over the moon just to have seen the real Batmobile and Batpod – you don't do baby seats for those cars, do you, by any chance? On the other hand Harry's just excited to see a real life talking owl in the Harry Potter studios. I haven't told him yet that Harry Potter is fictional, so please keep the secret for a little longer.
– Prince William