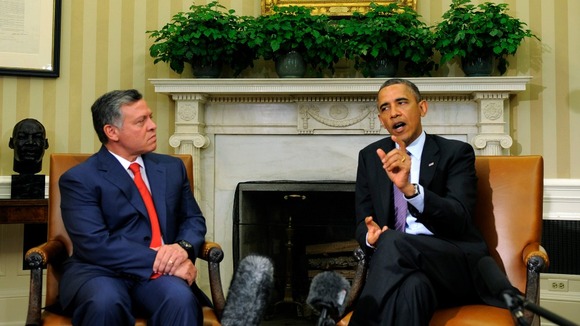 President Obama said tonight that evidence that chemical weapons were used in Syria would be a "game changer", while noting that intelligence assessments proving that such weapons had been used were still preliminary.
Mr Obama said that the US will be working with countries such as Jordan to get confirmation on use of chemical weapons in Syria, during Jordan's King Abdullah's visit to the country.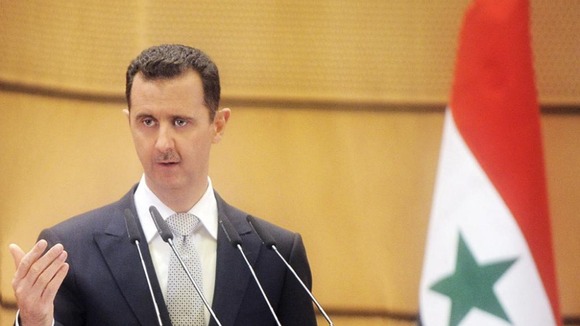 "Horrific as it is when mortars are being fired on civilians and people are being indiscriminately killed, to use potential weapons of mass destruction on civilian populations crosses another line with respect to international norms and international law," Mr Obama told reporters at the White House.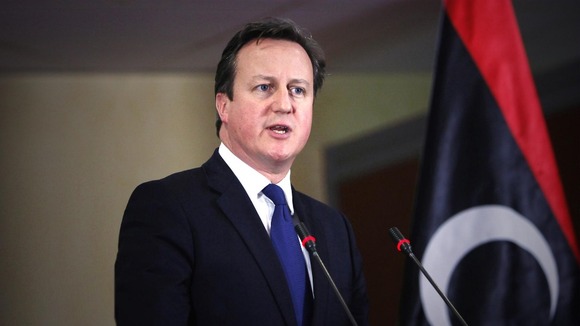 Earlier today, the Prime Minister described the alleged use of chemical weapons by the Syrian regime as "a war crime".
Speaking this morning on BBC Breakfast, the Prime Minister said that growing evidence of the use of chemical weapons was "very disturbing".
It is very disturbing what we're seeing. There is growing evidence of the use of chemical weapons, it is a war crime.

We're trying to consider the evidence with our allies. What President Obama said about the red line was absolutely right and I've always been keen for us to do more.

We're working with the opposition to put pressure on that regime to bring it to an end.

I don't want to see [troops on the ground] and I don't think that's likely to happen.

We need to go on gathering this evidence.
– David Cameron

ITV News Middle East Correspondent John Ray's report, contains distressing images:

Labour leader Ed Miliband said the reports "would necessitate some kind of action" but has urged caution.
Of course it's an appalling thing if chemical weapons are being used and it will necessitate some kind of action. The question is what action is possible and that's what the international community has got to work on.

We need to be cautious. It is deeply worrying what we see in Syria and this news this morning.

We need a proper UN investigation of what is actually going on.

And then the most important thing for the international community, which frankly so far it has failed to do, is to show some unity.

At the moment we have Russia on one side, other countries like Britain on another. We have got to have some unity in the international community and then we've got to see what action is possible.
– Ed miliband, Labour leader

As a result, the UN launched an investigation today to conduct a "fact-finding mission" to look into all allegations of the possible use of chemical weapons in Syria. The team is reported to be deployed in 24 to 48 hours.