Over 100 inmates on Guantanamo Bay hunger strike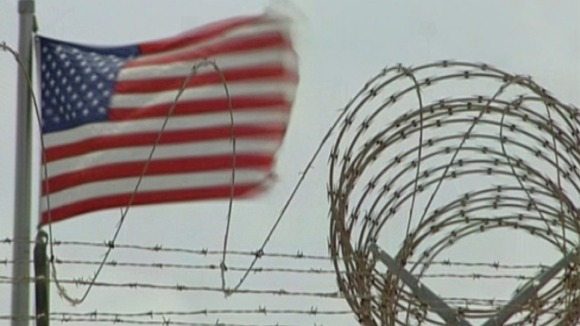 The number of inmates on hunger strike inside America's Guantanamo Bay military detention centre has now risen above 100.
That is by far the majority of prisoners and includes at least 20 who are being force-fed.
The first hunger strikers began their protest against their treatment - and their endless detention - 11 weeks ago.
We scream for justice not only for these poor guys down there, who shouldn't be there and everyone knows shouldn't be there.
But also for the damage it does for the United States in the Western World.

This hurts us every day it's open - it's like a shining symbol of American injustice and hypocrisy.
– Thomas Wilner, Lawyer for Guantanamo detainees

ITV News Washington Correspondent Robert Moore reports on the rising numbers, and a growing problem for President Obama: