Virgin Galactic aircraft breaks sound barrier on test flight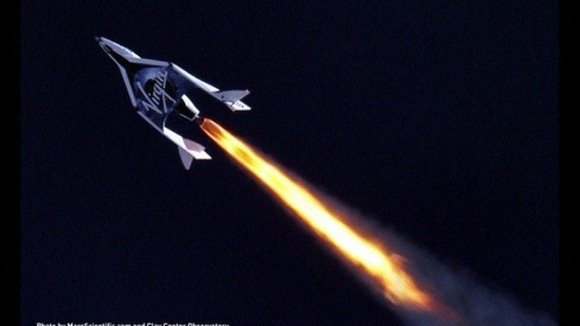 The world's first aircraft designed to carry paying passengers above the Earth's atmosphere has broken the sound barrier.
Virgin Galactic's rocket, SpaceShipTwo, was transported to its launch altitude by the WhiteKnightTwo aircraft before being dropped.
After engaging its hybrid rockets, it reached a top speed of Mach 1.2 during the 16-second test flight before gliding back to Earth.
Virgin founder Sir Richard Branson hopes the vehicle will help him expand his aviation business more than 100km (62 miles) into the sky.
The Galactic has taken part in many previous test flights, but Monday's mission from Mojave Air and Space Port in California was the first time its hybrid motor was engaged.
Sir Richard said it was big step forward:
For the first time, we were able to prove the key components of the system, fully integrated and in flight.

Today's supersonic success opens the way for a rapid expansion of the spaceship's powered flight envelope, with a very realistic goal of full space flight by the year's end.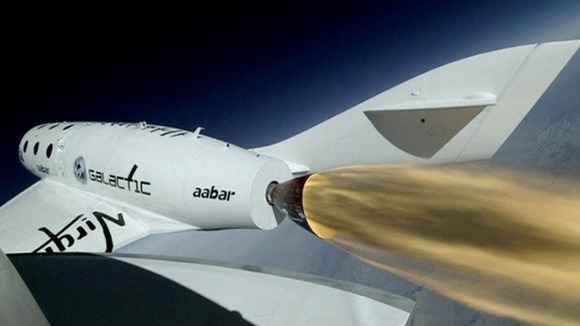 There has been considerable interest from prospective space tourists with rumours that the physicist Stephen Hawking is among those who have already out down a deposit.
Virgin has not announced a date for the first flight but has pledged to take his family above the atmosphere at the soonest opportunity in order to demonstrate its safety.