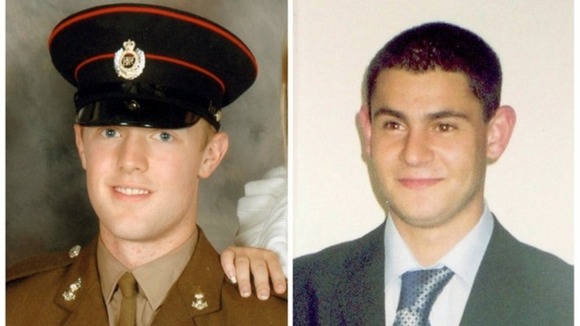 The mother of one of the soldiers shot dead outside the Massereene barracks in Antrim in 2009 has spoken of her disbelief after one of the suspects was cleared today of his murder.
Brian Shivers, 47, from Co Londonderry, walked out of Belfast Crown Court after being found not guilty of involvement in the dissident republican gang that shot sappers Mark Quinsey, 23, and Patrick Azimkar, 21, outside the Massereene Army barracks.
Sappers Azimkar and Quinsey were thought to have been collecting pizza from the gates of the Co Antrim base hours before they were due to deploy to Afghanistan in March 2009.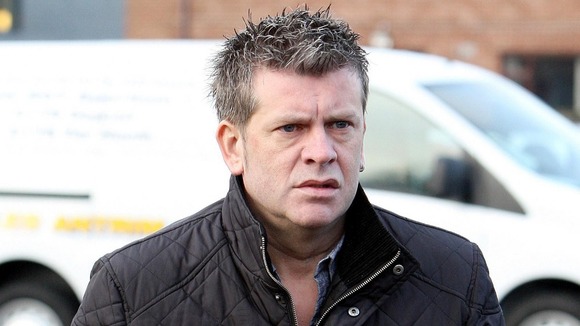 Speaking from her home at Wood Green in north London today, Mr Azimkar's mother Geraldine said: "We are just in shock. It is like Patrick's life did not matter". She added:
I do not know how we will try and pull ourselves out of this. We already had to go through it four years ago when we saw the other man (Colin Duffy) walk free from court.

And now after four years of waiting we see another man walk free. Anybody who has had their child murdered will know it is a very difficult thing to deal with.

It is not that the police did a poor investigation. It was good, it was professional.
ITV News Correspondent Lewis Vaughan Jones reports:
Last year Mr Shivers, who has cystic fibrosis and is not expected to live much beyond 50, was convicted of the soldiers' murders and series of other offences linked to the attack and sentenced to 25 years in prison.
The prosecution case against Mr Shivers was based on DNA evidence found of matchsticks and a mobile phone discovered in and around the abandoned, partially burned-out getaway vehicle used in the shooting.
However Justice Deeny agreed with the defence argument that the genetic traces linking Mr Shivers to the car did not prove he was involved on the night of the shootings.