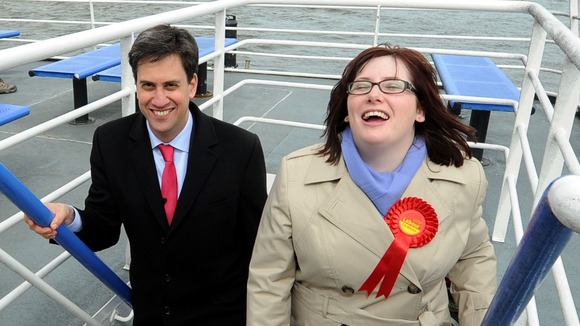 Labour have comfortably held the seat of South Shields after a by-election that will be mainly remembered for UKIP's success and the dire failure of the seventh-placed Liberal Democrats.
Emma Lewell-Buck made history by becoming the constituency's first female MP with 12,493 votes giving her a majority of 6,505.
She succeeded former foreign secretary David Miliband, who had resigned the post, while maintaining more than 50% of the vote for Labour.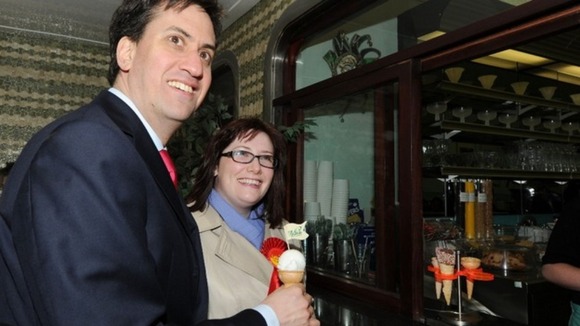 But it was the 24.21% share collected by Nigel Farage's UKIP party behind candidate Richard Elvin that sent shockwaves, eating into the Conservative and Liberal Democrat votes.
Mr Elvin received 5,988 votes, more than double the 2,857 collected by the Conservatives' Karen Allen.
The Tory failure was overshadowed, though, by the 352 votes for the Lib Dems, a result so bad that it lost the party its deposit.
Former Liberal Democrat MP Lembit Opik described the share as "appalling" and said party members deserved to know "how this electoral crisis will be fixed".
South Shields by-election gave 1.4% for Lib Dems. I ask for a credible explanation from Nick Clegg regarding the recovery strategy.
Others, including shadow defence secretary Jim Murphy, simply poked fun at the party's by-election misery.
Respite for Clegg as Lib Dems humiliate the Monster Raving Loony Party into a sorry 8th place by trouncing them by 154 votes. #southshields
Seat winner Mrs Lewell-Buck, a social worker, was cheered by supporters as she declared from the podium that she would "help get people back to work, champion our wonderful town and never give the Tory Government one moment's peace".
She later tweeted:
Thank you #southshields. So proud to be your new MP. And so proud to make history as the 1st woman MP for the constituency.
Mr Elvin for UKIP said his second-place showing - in a constituency his party did not even contest in 2010 - was an "absolutely fantastic result" for its supporters.
To come from nowhere to take 25% at its first attempt is absolutely stunning. It's a message to all three mainstream parties that UKIP is the official opposition. We have proved that in Labour strongholds and we have done it again in South Shields
– UKIP CANDIDATE RICHARD ELVIN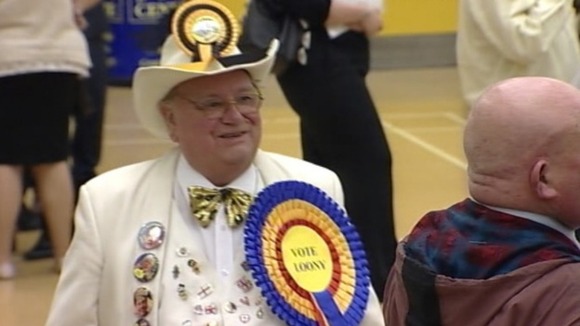 The seat saw 24,736 vote from an electorate of 62,979, a 39.28% turnout - down 18.42% from 2010's election of Mr Miliband.
The full result was as follows:
Emma Lewell-Buck, Labour - 12,493
Richard Elvin, UKIP - 5,988
Karen Allen, Conservatives - 2,857
Ahmed Khan, Independent candidate - 1,311
Phil Brown, Independent Socialist Party - 750
Lady Dorothy MacBeth Brookes, BNP - 711
Hugh Annand, Lib Dems - 352
Howling Laud Hope, Monster Raving Loony Party - 197
Thomas Darwood, Independent candidate - 57