Charity warns of dramatic rise in self-harm poisoning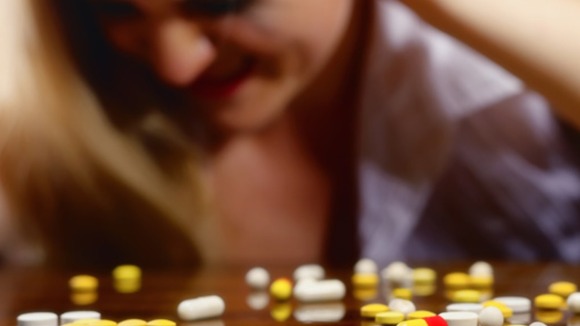 Self-harm by self-poisoning has increased by over 50% across all age groups in the last ten years, a charity has warned.
Over 110,000 cases were reported at Accident and Emergency departments across the UK last year.
The British Red Cross has developed first aid advice for young people on how to help friends who have self-harmed.
A video will be launched today, along with a Facebook page featuring ten pieces of advice on how to help friends who may have self-harmed.
The charity has worked with Young Minds, the leading mental health charity for young people, to create the advice.
Paul Donnelly, head of campaigns at the British Red Cross, said:
Self-harm is a difficult subject for people to talk about, and self-harm by poisoning is something that particularly worried us, as the figures are so high and many people wouldn't know what to do if they came across a friend or family member who had taken a harmful substance. Its an intimidating subject, but our research shows that young people are concerned about it and need advice. Its vital that we give young people first aid advice that helps them take control of the situation, feel confident to act and maybe even save someones life.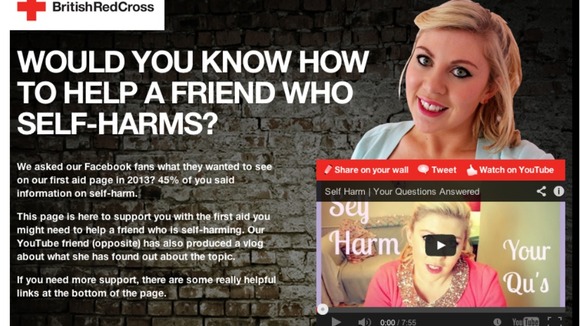 It is estimated that around one in 12 young people self-harm in some way in their lives.
A little under 50% of young people polled by the British Red Cross said they or someone they knew had self-harmed. The advice offered by the charity forms part of a wider campaign called Life. Live it. aimed at young people aged 11-18.