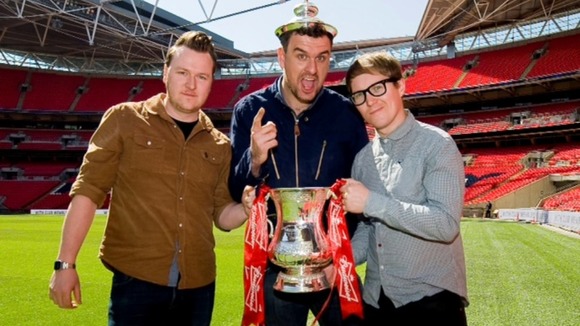 Indie band Reverend and the Makers will perform at Wembley today after one of their songs was chosen as the first ever official FA Cup anthem.
The Sheffield group's track Shine a Light beat off competition from six other shortlisted acts including Lethal Bizzle, Devlin, the Pigeon Detectives, Twang and the Enemy.
The band are set to perform the track before Manchester City take on Wigan Athletic in the Cup final, which kicks off at 5:15pm.
The band's frontman Jon McClure said:
We said before this that we'd prefer our track to become the official FA Cup Anthem than to be a Number 1.

It genuinely means that much to us, and we can't thank our fans and all the people who voted for us enough.

For me, the only thing that would be better is if Sheffield Wednesday were to win the FA Cup next season.
Thousands of votes were cast as the winning band picked up 34 percent of the total share, two percent ahead of Coventry trio the Enemy.