Lady in red Branson joins cabin crew as hostess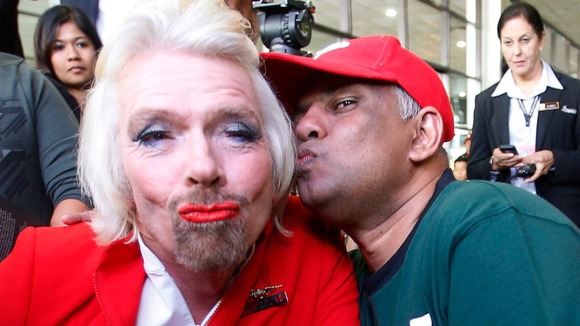 Richard Branson has willingly dragged himself through another publicity stunt as he donned lipstick and an air stewardess uniform to honour a losing bet.
The Virgin boss served passengers on an Air Asia charity flight from Australia to Malaysia having been in debt to the airline's chief executive Tony Fernandes over a Formula One wager from 2010.
Branson had his legs shaved and his hair specially coiffured, while retaining his trademark goatee, as he joined the crew from Perth to Kuala Lumpur.
He was happy to play up to the cameras, spilling drinks over Fernandes before spoon-feeding his friend his on-flight meal.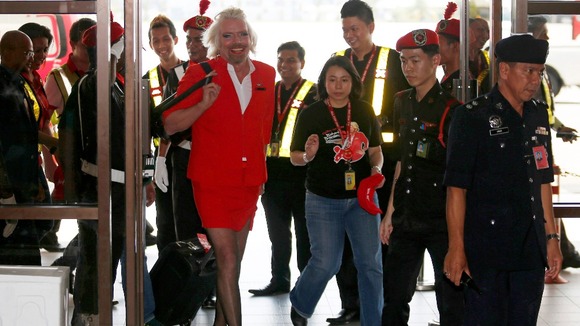 Fernandes got his own back by spraying his fellow entrepreneur with champagne at his post-flight press conference.
Recording his cross-dressing display in a series of photos, Branson added:
It was all good fun, but the main reason for the day was raising money for the wonderful charity Starlight Foundation, which both Virgin Australia and Air Asia support.

We managed to raise more than $300,000 (£195,390) for Starlight, so many thanks to everyone who contributed, plus Tony and all the Air Asia team.