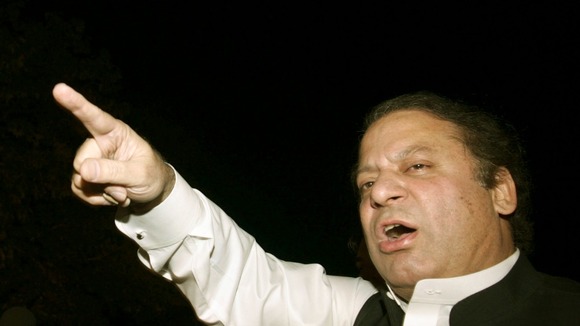 Nawaz Sharif appears to have completed an astonishing political comeback in Pakistan's general election - 14 years after he was toppled in a military coup.
The latest results suggest he will lead his country for the third time.
The main opposition leader could be former cricketer Imran Khan, who was forced to campaign from a hospital bed after falling at a rally.
Our International Correspondent John Irvine reports from Pakistan: