As the Government begins the task of reversing failures which led to hundreds of unnecessary deaths at the Mid Staffordshire Hospital Trust, ITV News has been investigating care and compassion in the NHS.
The Francis report called for a series of changes to the way the health service is run, making sure patients are put first.
We asked for your stories about levels of care in the NHS and this week we will report the findings.
Among those who got in touch were parents Justin and Emma Hargrave. Their son Evan died aged just nine months at Bradford Royal Infirmary after being born prematurely.
They knew Evan's chances of survival were slim. But far from being offered the best care possible, they claim they were seen as an inconvenience.
Watch this report by ITV News presenter Mary Nightingale:
You think that when you leave your baby in hospital they're in the best place. That's what people kept saying to me. He's in the best place. No, he wasn't in the best place.
– Emma Hargrave
Evan was a bit of a problem for them because they didn't quite know how to treat him. But also they saw us as a problem as well. They obviously thought we were troublemakers.
– Justin Hargrave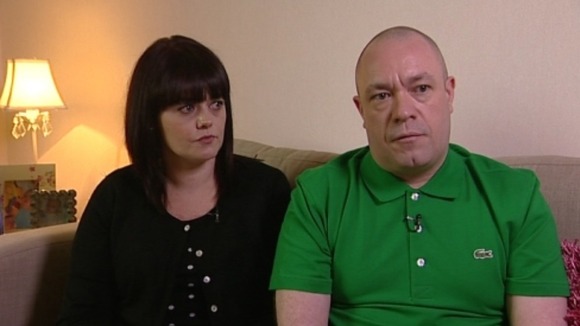 Emma Hargrave went on to describe how she desperately tried to get the nurse to give him oxygen because he was turning blue, but she had not noticed.
On another occasion, Evan's nappy hadn't been changed for so long the mattress was badly soiled with faeces.
That's when we questioned another sister that night. She said to us it's not a medical priority to change nappies. There were a handful of really good nurses. Without them I'm not sure how we would have got through those first few months.
– Emma Hargrave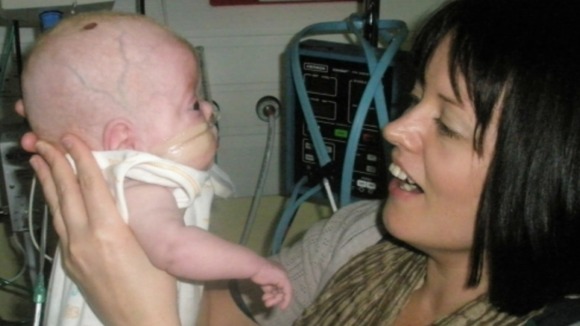 Bradford Teaching Hospitals NHS Foundation Trust says is has met with Justin and Emma Hargrave. In a statement the Trust said:
We would once again like to extend our sincere condolences to Evan's family. We cant address each individual allegation because of patient confidentiality but what we can say is after Evan's death we carried out our own wide-ranging investigation into all the concerns raised by Mr and Mrs Hargrave and the Chief Nurse met with them to discuss their issues.

We really listened to what they had to say and developed a comprehensive action plan.

In the last three years we have developed our communication, enhanced our patient care, increased staffing levels and improved the number of nurses trained in neonatal speciality care and the use of specialist equipment.

A new £2m expansion and enhancement of our neonatal unit, currently underway, will further improve the environment and experience for every baby needing our expert care.

Care and compassion was, is and will remain our number one priority throughout all of our hospitals and we will continue to work to ensure that Bradford' place as a centre of excellence for neonatal intensive care is maintained.

From 2008 to 2012, the BRI's neonatal unit cared for 2,553 babies and received only 4 complaints, including the complaint from Mr and Mrs Hargrave. While we take the view that one complaint is one complaint too many - lessons can always be learned.

In our most recent national survey, parents placed Bradford in the top 20% of neonatal units across the country when it came to doctors being sensitive to their emotions and feelings, someone talking to them about their baby's condition and treatment, and answering questions in a way they could understand.

In September 2009, an independent, senior consultant from outside Bradford Teaching Hospitals who was clinical lead for the Yorkshire Paediatric Critical Care Network carried out an expert review of Evan's case. He both supported and commended the Foundation Trusts handling of Evan's case.

We sincerely believe that at all times our medical and nursing staff were open, honest and realistic with Mr & Mrs Hargrave about Evan's chances of survival.

We believe we did the best we could for Evan and we never gave up on him but unfortunately he was one of the babies we couldn't save.
– Bradford Teaching Hospitals NHS Foundation Trust

If you want to share your story with us about levels of care and compassion in the NHS, you can get in touch at yourstory@itv.com