Queues and reviews as new Dan Brown book 'Inferno' is launched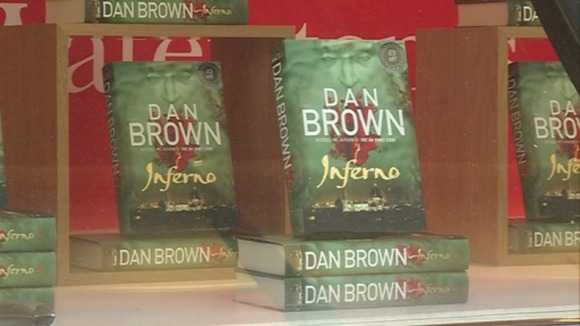 The release of the latest book from best selling author Dan Brown, Inferno, has seen fans queuing outside the Waterstones flagship Piccadilly branch as it opened early to sell the first signed copies of the book in the UK.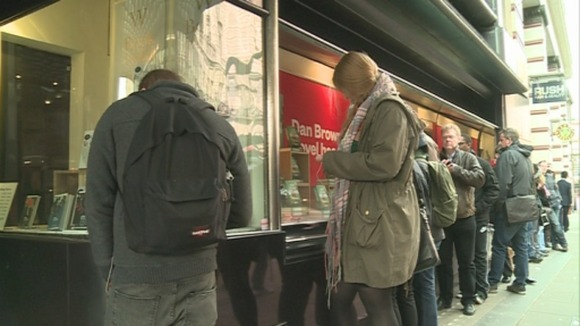 Inferno, set in Florence, revisits Dr Robert Langdon, the main character in previous Brown novels, Angels and Daemons and best seller the Da Vinci Code.
Langdon is an American expert on classical symbols and art and the latest outing sees him tracking clues across Florence linked to Dante's Inferno.
While fans were keen to get their hands on copies of the first book from the best selling author in four years, the reviews have been mixed, praising the thriller's fast pace but quick to condemn the similarities with previous outings.
Dan Brown's take on Dante's Inferno is the thriller-writer's most ambitious novel yet - and his worst.
– The Telegraph
I stayed absolutely glued to a review copy of this latest one, Inferno. Even though I thought it was bilge from beginning to end, I could not stop myself reading it.
– The Daily Mail
Inferno - Dan Brown's novel is clunky but clever and will undoubtedly heat up pundits, and sales.
– The Independent
Brown's prose style retains its much-loved originality ("a powerfully built woman effortlessly unstraddled her BMW motorcycle"), and the story is engineered with miraculous efficiency, a tasty cocktail of high culture and low thrills. The pages fly by. Only lunatics would begrudge the blockbusting bard's determination to popularise great Italian poetry.
– The Guardian

John Howells from Waterstones, defended the new novel saying, "the books are just readable, these are thrillers. They are great fun to read and if you just take them as that then you'll have a fantastic time."