The Rovers Returns: Iconic pub reopens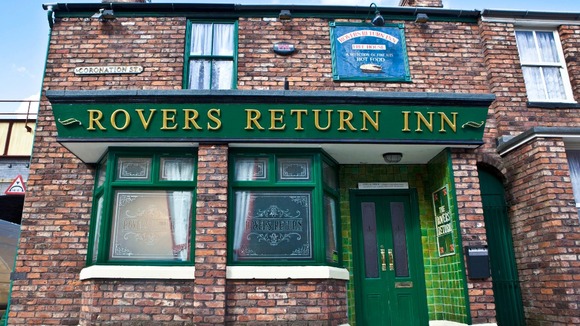 A new-look Rovers Return is set to reopen for business just two months after a fire ripped through the famous pub.
The iconic pub was devastated by a fire started by Karl Munro (John Michie) two months ago, causing the deaths of two characters in a dramatic story line.
Coronation Street viewers will see the refurbished Rovers open in true soap style with more drama later this month, as barmaid Tina McIyntre (Michelle Keegan) gives birth to her surrogate child for Gary Windass (Mikey North) and Izzy Armstrong (Cherylee Houston).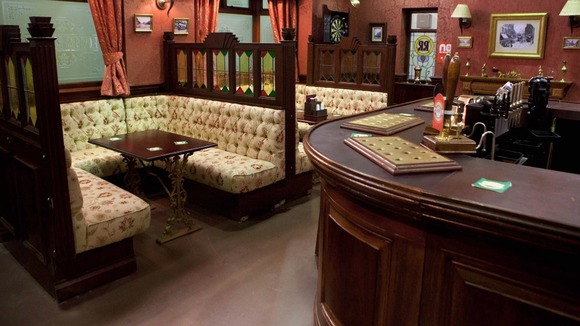 The programme's art director Rosie Mullins-Hoyle described the pressure of redesigning such an iconic set:
For myself it is an iconic set and perhaps the most famous in the country so there is a lot of pressure to get it right and do it justice.

I was given a brief from producer Stuart Blackburn that the pub needed to feel like the Rovers - it needed to keep its character, the changes needed to be subtle and people had to notice new things about it after seeing a few episodes.

The back room with vintage beer posters and day-to-day life and memorabilia will be added to over the years. We have just added a hand-painted Rovers Return dartboard. All of these details add to the character and history of the Rovers Return Inn.
– Rosie Mullins-Hoyle, Coronation Street art director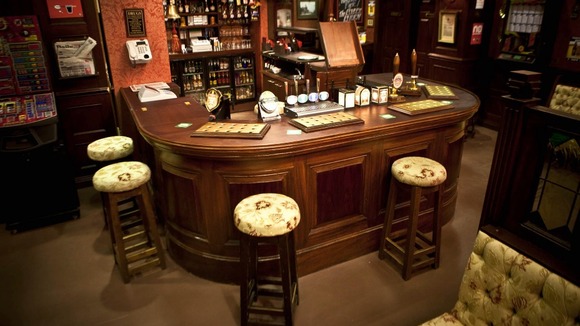 The redesign of the Rovers Return is part of a larger scale move by Coronation Street to a larger set in the the new media city in Salford.
The refurbishment took approximately six weeks and was made possible by a team of painters, an upholster, construction manager, setting teams, production buyers and a graphic designer according to Ms Mullins-Hoyle.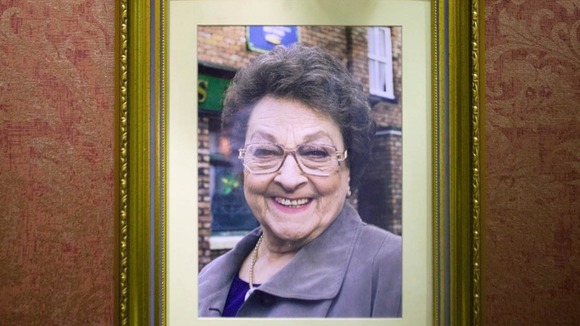 Viewers can see the return of the Rovers Return on Sunday 26 May.