Beyonce worried daughter will hate her performing voice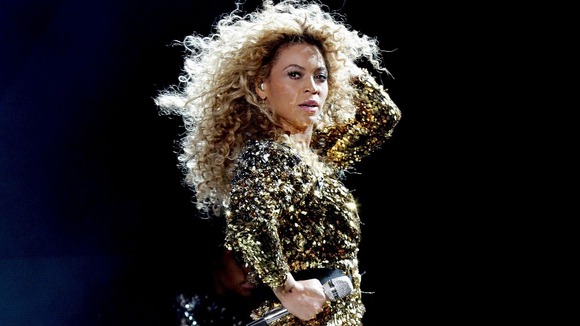 Thousands of fans scrambled to see Beyonce on her latest world tour but the star revealed she leaves her performing voice on stage when she returns home to her little girl, worried the toddler will hate it.
Tickets for the UK leg of the Mrs Carter Show sold out within 12 minutes but the singer said she would not sing hits, including Crazy in Love, to her daughter Blue Ivy.
Speaking to ITV's Daybreak Beyonce said:
I have a Mummy voice. I keep my Beyonce voice for the stage and I have my simple Mummy voice.

I remember hearing a story about Celine Dion and she's like when I sing my, I don't know if it was her son that cried. She has the most beautiful voice in the world but she's like he hates it.

So I said well maybe I'll just give a little simple nursery rhyme voice to my toddler.
The singer believes music is important for children because it gave her "purpose and so much self-esteem".
I felt like this is what I'm good at, this is what I love. It was my escape, it was my focus and I think we're able to communicate with music more so than anything.

Just travelling around the world and seeing the power and how much unity it brings so many people is really incredible.

So always when I'm able to express myself with a song I'm able to translate my message a lot better, for whatever reason.
Beyonce plays Queen Tara in the animated adventure comedy Epic 3D which is out in UK cinemas later this month.