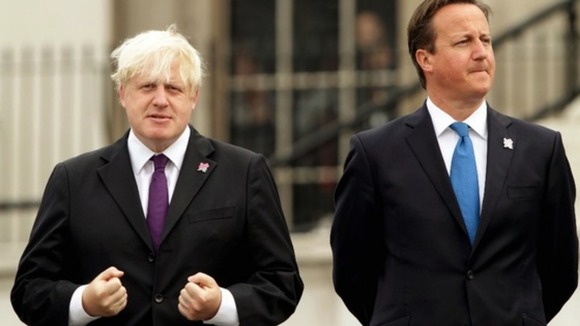 London Mayor Boris Johnson has said he is backing David Cameron "all the way" and is "increasingly confident" the Prime Minister will win the 2015 election for the Tories, amid fresh claims about his party leadership ambitions.
Former Downing Street media adviser Andy Coulson reignited speculation by claiming the London Mayor was desperate to be prime minister but would rather see Mr Cameron "fail miserably" and take his place than stab him in the back.
Responding to the article, Mr Johnson said: "Grateful as I always am to Andy for career advice, I am backing David Cameron all the way."
ITV News Political Correspondent Carl Dinnen reports on the substance of Mr Coulson's comments:
Mr Coulson, the former News of the World editor who is due to stand trial later this year over allegations related to phone-hacking, wrote in GQ magazine that the mayor's preferred strategy would ideally like to "ride in on his bike to save party and country" should Mr Cameron and the Conservatives lose the 2015 general election.
He wrote in GQ:
Boris Johnson desperately wants to be prime minister and David has known that fact longer than most.

When Boris asked me to pass on the message that he was keen to stand as mayor of London, David responded 'Well, if he wins, he'll want my job next'.

If proof were needed that our PM is a man untroubled by self doubt, it came in his next sentence - 'so I think he'll be a bloody brilliant candidate for us'.

Stabbing David, or anyone else for that matter, in the back would be distinctly off brand - just not very Boris. He would much prefer to see David fail miserably in the election and ride in on his bike to save party and country.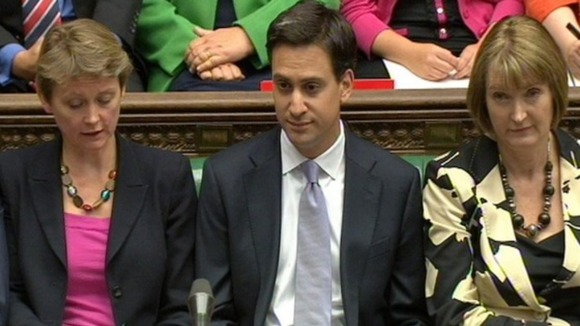 Mr Coulson commenting on the shadow cabinet said its members appeared "detached" from Labour leader Ed Miliband.
The prime minister must push him to take positions: expose his strategy (to keep his head down, silently hope that the economy continues to go wonky and, well, just be the other guy), challenge him to take a view on the tricky issues opposition politicians love to duck.

I'm struck by how detached the opposition front bench appears to be from their leader... I just don't think they rate him very much.

And if they don't, there's a good chance the public will feel the same way once they get to know him properly.
Mr Coulson is also facing charges over an alleged conspiracy to bribe public officials for information.