Fat pets to be put through their paces to lose weight
A group of dogs and cats who between them carry around 30 stone in weight are taking part in a competition to shed the pounds. 13 pets are going on a six-month diet and exercise programme set up by the People's Dispensary for Sick Animals.
The group includes Mizzy the Bullmastiff and flabby feline Ulric - the two biggest-ever finalists in the competition which has been running for almost 10 years.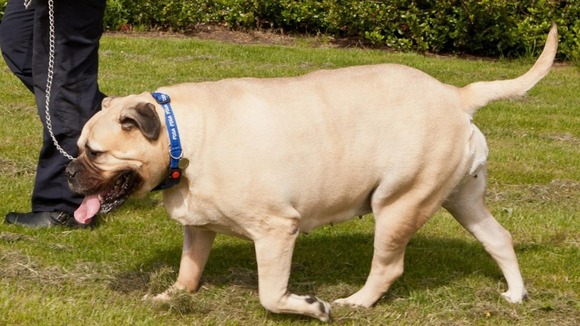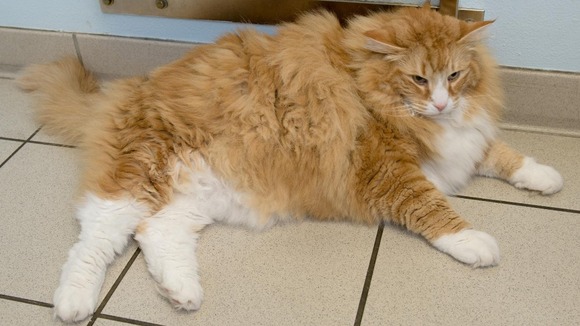 Obesity is one of the biggest welfare issues affecting pets in the UK today - and it is entirely preventable. Sadly, it also means daily misery for millions of pets who are feeling the strain from carrying too much weight.

The owners of the pets in this year's competition are taking the vital first step towards a healthy new future for their animals.

This helps reduce the likelihood of an early grave due to obesity and its related health issues. The good news is that it's never too late to make a positive change to improve a pet's quality of life."
– Elaine Pendlebury, PDSA senior veterinary surgeon

Here are some of the other pets hoping to shed some weight.