Tonight: Who'd be a teacher?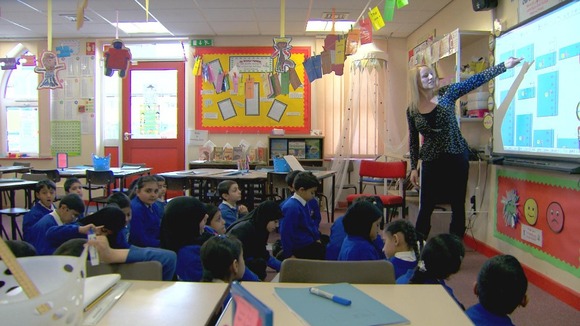 Teaching unions are planning a wave of strikes across England and Wales because they are disenchanted with changes to teachers' pay, pensions and teaching methods that will be introduced from September this year. The first strike will take place in the North West on 27th June with more strikes to follow in the autumn, unless, the government agrees to re-open talks with the unions.
But at a time when we're all feeling the pinch are teachers right to feel hard done by? Isn't teaching still a secure cushy number? Will there be any public sympathy for a strike?
Tonight talks to teachers at a recent joint NUT/NASUWT rally in Manchester who feel demoralised and undermined and wanted to voice their concerns with Michael Gove, The Secretary of State for Education. One teacher told the Tonight team that:
I am here to try and get a strong message to Michael Gove to say that what he is doing is not raising standards in education at the moment he's actually demolishing education.

We're being demoralised and undermined everywhere we go and everything we do especially by the government and by Michael Gove. We don't feel valued any more.
Watch - Tonight: Who'd be a teacher? on ITV at 7.30pm.
Tonight speaks to Chris Keates, NASUWT's General Secretary who states that teacher morale is currently at an all time low.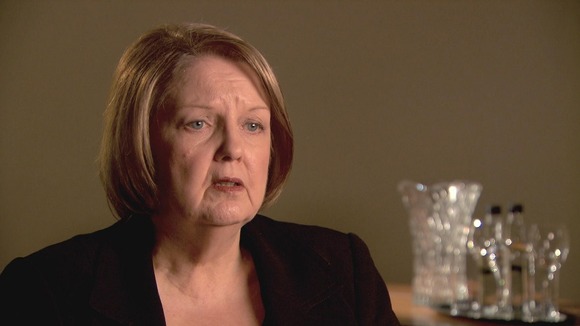 Over fifty percent of teachers say they are considering leaving the job.
– CHRIS KEATES, NASUWT GENERAL SECRETARY

The Government has condemned the planned strikes - saying children's education will suffer. But the unions say they are at the end of their tether. The average working week is 37 hours yet many teachers say they work a lot longer, because of the preparation, the marking and extra curricular activities they carry out. Chris Keates states it's not unusual for a teacher to work 60 hours a week. To find out how many hours an average teacher works, Tonight went to Pikes Lane Primary School in Bolton, Greater Manchester to spend the day with primary school teacher, Sue Cummins. By the end of her day she had clocked up 13 hours, which she says, is quite normal.

Tonight heard from journalist Toby Young, who helped parents set up one of England's first state funded free schools. He says he has little sympathy for teachers because he believes teaching is not such a hard job.
Teachers complain a lot about how tough their job is but you know the day begins in most schools at nine o'clock ends at three thirty. They have six weeks holiday during the summer, two weeks holiday at Easter and at Christmas. Yes, they don't just work when they're at school but even you know compared to a lot of other jobs it's not that tough.
– TOBY YOUNG, JOURNALIST

Teachers are fed up with what they see as constant Government meddling with the National Curriculum. From September 2014, there will be a greater emphasis on core subjects like Maths and English. The government also favours a return to traditional teaching methods with children learning by rote – or repetition. Michael Gove says his proposed changes are necessary in order to improve the chances of children from more deprived backgrounds.

Another concern for teachers is the Ofsted inspection. All state schools and Academies are regularly checked by inspectors, who grade the school and its teachers on their performance. There's a lot riding on Ofsted inspections, which can label schools as ''inadequate" which can ultimately lead to schools closing.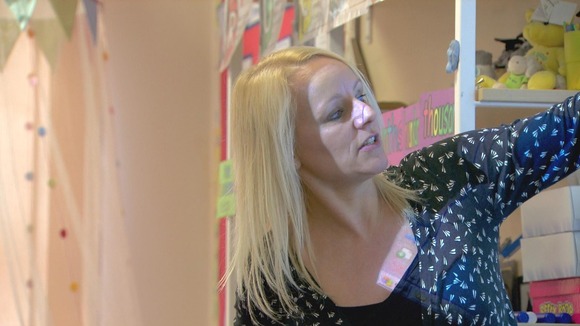 Tonight travels to the Oasis Academy in Immingham and meets Principal, Kevin Rowlands, Five years ago the Academy replaced a failing state school – since then it's been working hard to raise standards. But a recent Ofsted inspection report was less than glowing. Whilst Kevin acknowledged this was disappointing, he said that it was fair because there are still some children who are not fulfilling their potential.
Traditionally, teachers get an automatic, nationally negotiated, annual pay rise. But that's all about to change. From this September, their pay will be directly linked to their performance in the classroom. If it's believed that they are under performing, they will no longer receive an annual pay rise. For some teachers, these changes to pay and pensions could be the last straw. A recent survey by the National Association of Schoolmasters and Union of Women Teachers, found that over 100,000 teachers are so demoralised that they have considered leaving the profession in the last twelve months.
Because of the chronic shortage of teachers across the country and rising pupil numbers there's a strain on our education system now like never before. The most important people of all in this debate, of course, are the ones not taking part in it. Our childrens' futures, will be shaped by the new system that finally emerges. At the moment though, agreement on that new system, feels like it's a long way off.
Watch - Tonight: Who'd be a teacher? on ITV at 7.30pm.