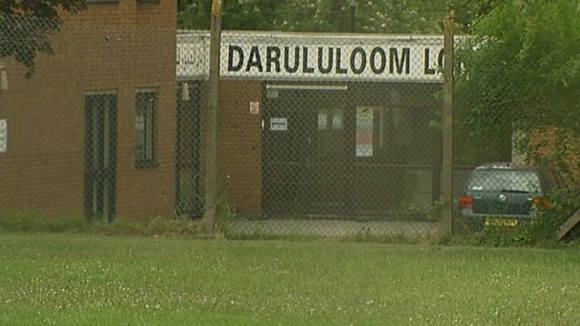 Detectives investigating a fire at an Islamic boarding school were tonight working to establish if it was started deliberately.
128 pupils and staff of Darul Uloom Islamic School in Chislehurst, south east London were evacuated, but were allowed to return this morning.
Teachers reacted quickly after discovering the fire, extinguishing the flames. Only minor damage was caused to the school, but two boys were treated for smoke inhalation.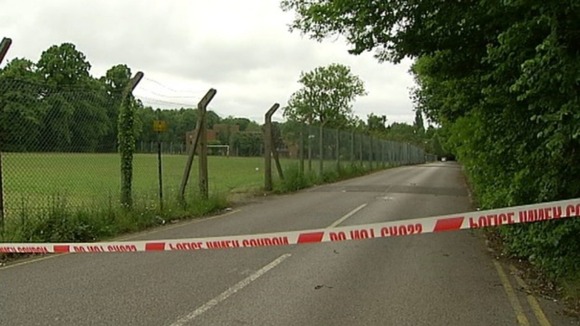 The Metropolitan Police are treating the fire as "suspicious", happening only days after an Islamic centre in London's Muswell Hill was burnt to the ground amid allegations it was a racist attack.
That blaze prompted fears that the fire may have been a reprisal attack in the wake of the Woolwich murder of Drummer Lee Rigby.
Tonight, the Metropolitan Police Commissioner Bernard Hogan-Howe said:
These are difficult times for London's communities. The Met is now investigating suspicious fires at two locations within the Islamic community which have happened in the past few days. Fortunately no one has been hurt, but we know that fires can often prove fatal.

So I want to reassure people that we are using our full range of policing tactics to protect sites that might be vulnerable. In all boroughs across London, there is an increased police presence around locations that might be at risk. We will maintain a 24/7 guard of uniformed officers at sites we consider to be at greatest risk.

Detectives are working tirelessly to establish whether these fires were started deliberately, and if so, to catch those responsible.

We should not allow the murder of Lee Rigby to come between Londoners. The unified response we have seen to his death across all communities will triumph over those who seek to divide us.
– SIR BERNARD HOGAN-HOWE, MET COMMISSIONER

School principal Mustafa Musa said intruders started the fire in the school teaching area but did not say how the fire was started or if the culprits broke into the building:

Upon hearing the news, Mayor of London Boris Johnson called the fire "shocking", adding that police would bring "the culprits to justice":

Chislehurst fire shocking. We will come down v hard on those set on endangering life. Police will do everything to bring culprits to justice

The school was built in 1974 and comprises 130 boarding rooms in addition to classrooms, dining hall, assembly hall, prayer hall, gym, playing fields and car parking with 100 spaces, over a 10 acre site.